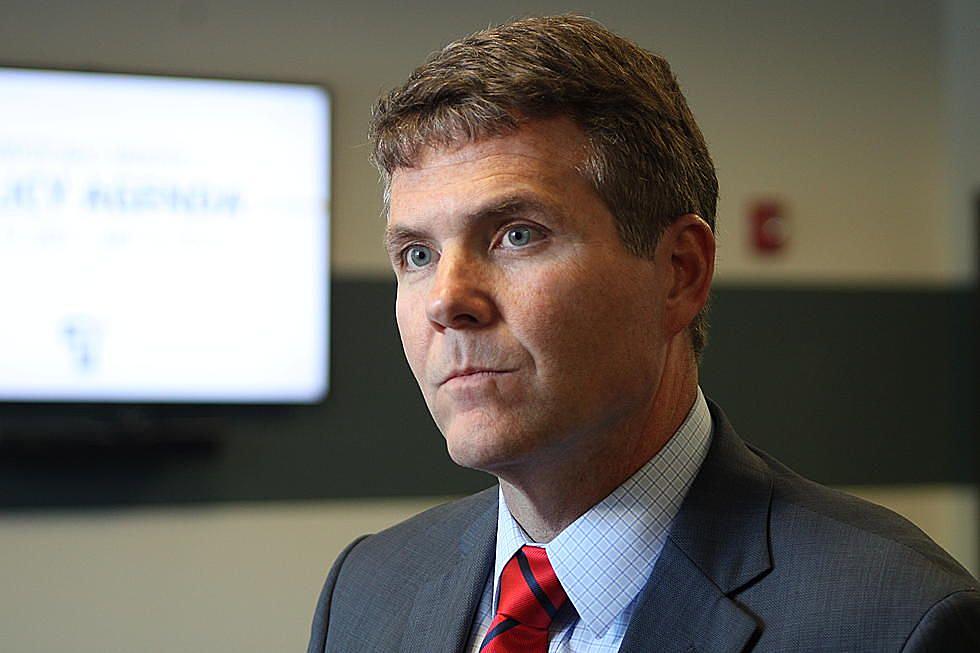 Tuscaloosa Mayor Pitches Plan to Give High School Coaches a Raise
(Stephen Dethrage | Tuscaloosa Thread)
Mayor Walt Maddox pitched a plan last week to create a new fund that will boost the salaries of teachers in the Tuscaloosa City Schools system who are also athletic coaches.
In his "Mayor's Minute" newsletter last week, Maddox laid out his idea for the $500,000 Athletic Excellence Fund, which would be created using cash from the mayor's Elevate Tuscaloosa tax plan beginning almost immediately in Fiscal Year 2023, which starts in October.
Maddox said he would like to see the city council approve his plan for Tuscaloosa to invest $500,000 of Elevate money into a fund that will be used to improve middle and high school athletics in the city.
"Increasing our schools' ability to recruit and retain teachers who are also coaches is a win-win," Maddox said in the newsletter.
Maddox said if approved by the city council, the funds will be used to recruit TCS coaches and make improvements to the system's athletic facilities. Maddox also proposed increasing the amount of money that goes into the fund each fiscal year.
Maddox said the partnership will provide programs that will keep students positively engaged after school, when spikes in juvenile-related incidents takes place.
"In Tuscaloosa, the highest amount of juvenile crime takes place between 3 p.m. and 11 p.m," Maddox said. "Knowing that TCS is connected to the majority of our 13 to 17-year-olds, it makes sense to expand and enhance the school system's athletic program."
Maddox said he is excited about the potential of keeping youth engaged, active and out of trouble.
For more on this and other budget proposals and government action, stay connected to the Tuscaloosa Thread.
Top Stories from the Tuscaloosa Thread (8/29 - 9/5)
19 of the Top Stories published by the Tuscaloosa Thread during the week of August 29th, 2022.