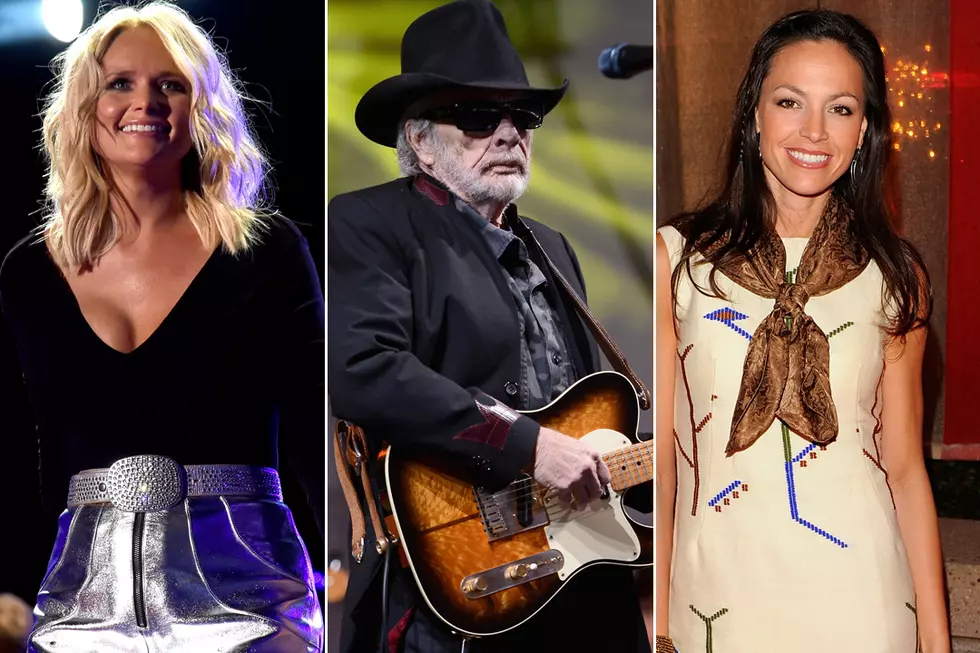 10 Biggest News Stories of 2016
Rick Diamond / Stephen Lovekin / Andrew H. Walker, Getty Images
What a crazy year it has been in country music! From the deaths of some legendary musicians, to some business changes and even a beloved star who is starting over in a new chapter of her life, 2016 has been a year of change for so many.
Keith Urban wound up being one of the biggest stories of 2016, but not because of his own music, though he had a huge year. A popular television show makes the list, too, as well as an unexpected tour announcement that will see one of country's most beloved stars back on the road next year.
Miranda Lambert made the list twice -- once for an ending, and once for starting something new, while her ex Blake Shelton and his new flame also caused heads to turn. A highly-respected star suffered a terrible personal tragedy while fans were right there to show their love and support, and a country icon received a well-deserved award in the most surprising way. But it is the sad departure of another star that was the biggest news story in country music in 2016.
We ranked the biggest news stories of 2016 according to traffic, reader interest and overall impact on the culture of the genre. Click through the gallery above to look back over the highlights of the last year in country music.