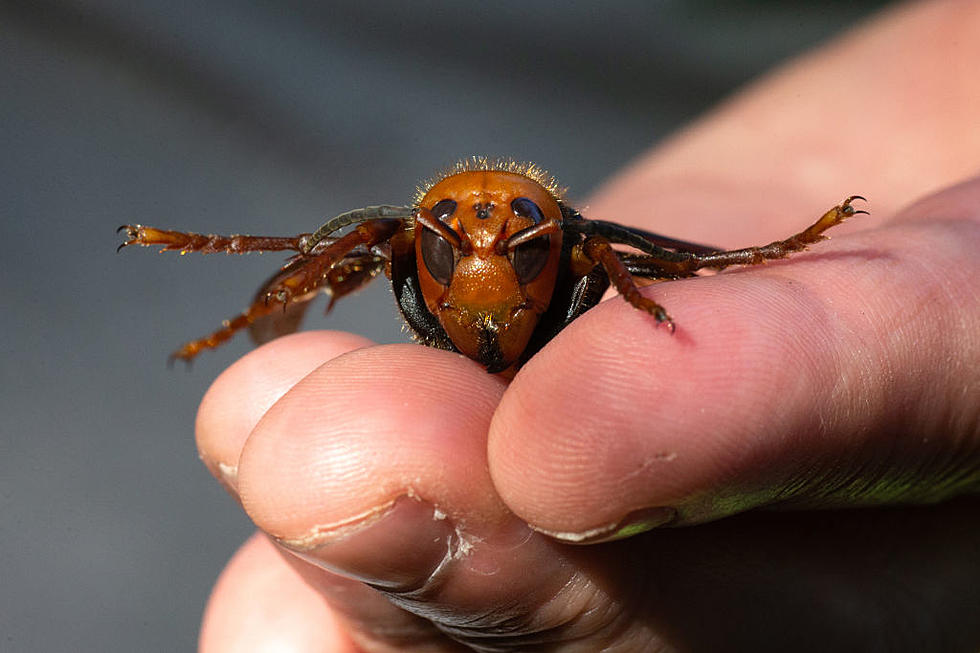 Tuscaloosa, Alabama Business Faces Wasp Invasion
Getty Images
They are called Red Paper Wasps according to several sources.
How serious are red wasps? These wasp stings are usually painful!
In some cases, their venom may provoke a serious allergic reaction.
*A fallen wasp in our tech center
No thank you.
A Tuscaloosa company, known as Townsquare Media of Tuscaloosa, is the victim of this invasion.
According to Orkin, if they infest in populated areas, it is typically on a rooftop or Heating/Cooling system.
*Another fallen wasp in the tech center
The potential allergic reaction is the scariest part of these nuisance red paper wasps in Alabama.
As a small boy, I ended up unknowingly disturbing a hornets nest. That didn't end well for yours truly.
Over 50 stings on my 7 year-old body and now I face a lifetime of carrying an EpiPen.
*A fallen wasp in our 101.7 FM studio on the carpet
The frightening part of this story for me (and several others) is that I happen to work in this building on Skyland Boulevard which is the home of Townsquare Media of Tuscaloosa.
A fantastic media company with the TOP media brands in West Alabama.
WTUG-FM (92.9), WFFN-FM (95.3), WTID-FM (100.9), WQRR-FM (101.7), WTBC-AM/FM (100.1), WTUG-HD2 (97.5), WALJ-FM (105.1) and WTSK-AM/FM (93.3).
In addition, the #1 news source in Tuscaloosa, "The Tuscaloosa Thread", and their fine group of news-breaking journalists are also in the building.
Some folks might not be bothered at all by an invasion of red paper wasps, however I AM! I really would prefer NOT to have to come to work in a beekeeper suit.
I love the south.
I'm well aware that living in the deep south means lots and lots of critters that fly and crawl.
I just think the workplace should be free of red paper wasps in my COFFEE MUG!
*A fallen red paper wasp in MY coffee cup!
What about you? Has your place of work or home been under attack from anything with a stinger?
Let me know.
10 Most Dangerous Animals in Alabama
The state of Alabama is known for many things, such as college football and southern hospitality, but it is also home to some not-so-friendly critters. This is a list of some of the most dangerous animals in random order.
Top 20 Safest Alabama Cities
Take time to find out where your city ranks on the safest Alabama cities list.
Alabama Gardens in Spring
Alabama Gardens in Spring