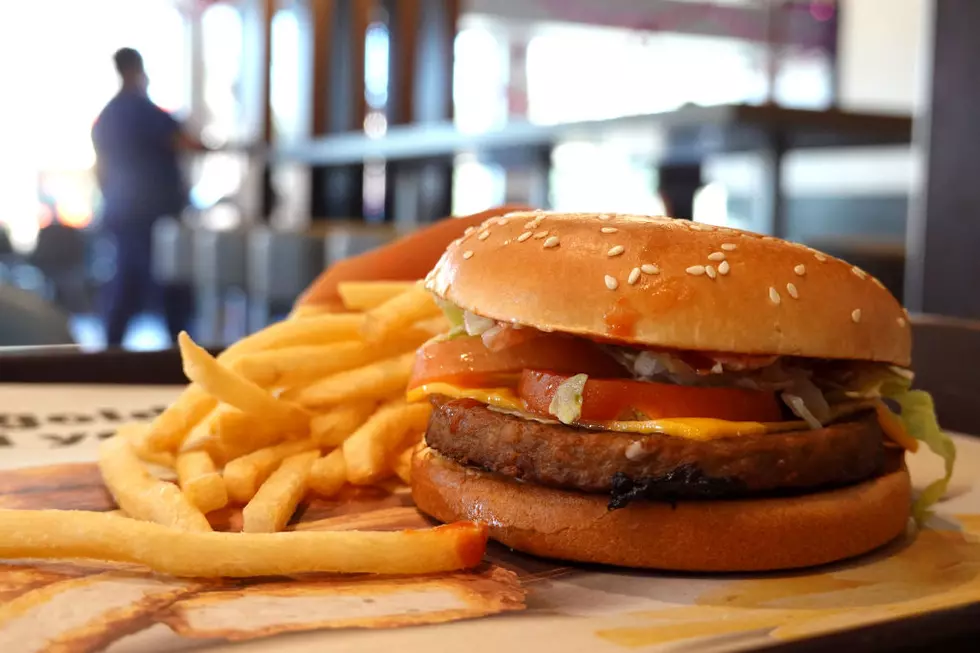 The Best French Fries In West Alabama Are At…..
Getty Images
WELL, that is the question!
I'm talking about the absolute BEST.  What do you think?
What comes to mind as you read this headline?
According to uproxx.com and yelp.com, they have been ranked.
I rarely agree with lists like these but what do you say?
Please let me know what you think by tapping our app below.
Can you imagine life without french fries? And did they even come from France? I'm betting France had nothing to do with this incredible salty creation.
Fries, by the way, are never as good as they can be without enough salt! That's a fact! Let's get to the list of the big winners!
No. 10 Chick Fil A Waffle Fries
Sometimes you're just in the mood for these salty waffles! Right?
No. 9 Taco Bell nacho fries
I did not think I would like fries at Taco Bell….boy, was I wrong!
No.8 KFC Secret Recipe Fries
I haven't had these yet, but they sound exciting.
No. 7 Arby's Curly Fries
Yeah, I love 'em. I like to dip them in the Arby's sauce
No. 6 Raising Canes Crinkle Cut Fries
We need more locations in Alabama!
No. 5 Wendy's Hot and Crispy fries
They have improved their fries over the years.
No. 4 Popeyes Cajun Fries
Not my favorite but lots of other folks enjoy them.
No. 3 Checkers Seasoned Fries
Another one that you crave sometimes.
No. 2 McDonald's Fries
There's nothing to say here. McD's is classic. Are they as good as they used to be? THAT'S THE QUESTION!
AND NOW, THE BEST FRIES AWARD GOES TO……
FIVE GUYS FRESH CUT FRIES!
Hard to disagree with that. You can't beat fresh-cut fries.
That's the list BUT what about the best Fries in West Alabama, and I'm talking JUST local places that do LOADED fries and some good stuff like that?!?!
10 Underrated Soul Food Restaurants in Tuscaloosa, Alabama
Top 10 Places to Cure the Munchies in Tuscaloosa
Hey, man--feeling hungry? Check out our list of the ten best places to cure the munchies in Tuscaloosa.
50 Most Popular Chain Restaurants in America
YouGov investigated the most popular dining brands in the country, and Stacker compiled the list to give readers context on the findings. Read on to look through America's vast and divergent variety of restaurants—maybe you'll even find a favorite or two.
.
2021 A-Day in Photos