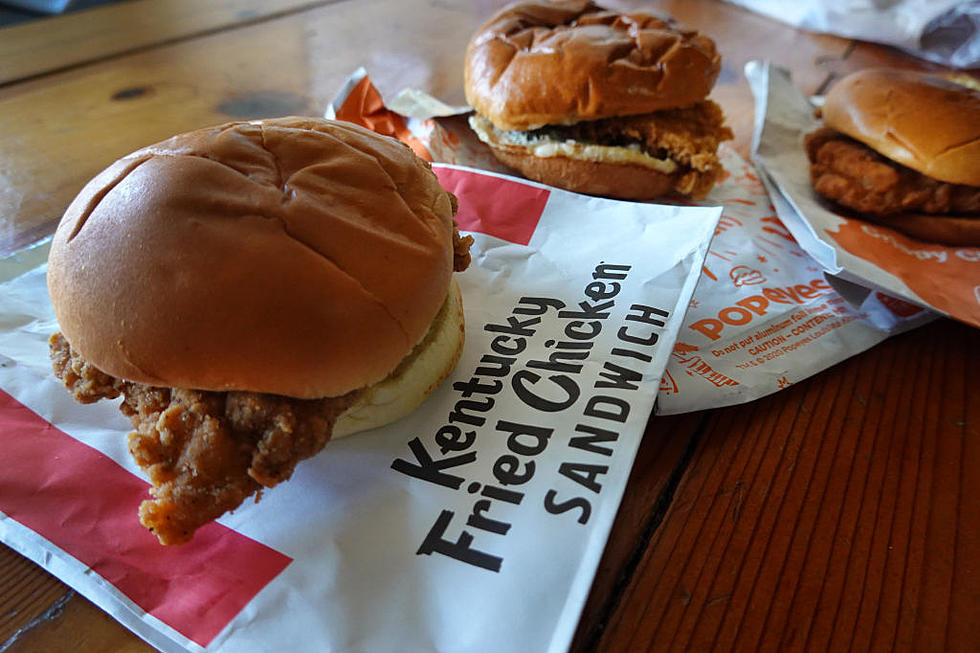 TRENDING: Northport, Alabama Fast Food Has Gone To Hell
Getty Images
I'm sorry, but it is the truth.
Blame it on whatever you want.
The dang COVID. The staff shortages. Supply chain issues.
WHATEVER.
I'm tired of the excuses.
You can't go to ANY fast food places in Northport, Alabama and have it go smoothly. Do the folks that own these Northport businesses not care about what's happening? I know I'm not the only one. I hear more and more people say they avoid fast food places locally because of the major issues they are all having right now.
The other night, I pull in to Wendy's. I am at the drive-thru speaker, and I'm told
"Sorry, our 'system' is down. Come back in an hour or so."
Huh? What system?
Same place, a few nights before and I order, and pull up to pay. I'm told it's $14.98. I hand the young lady a $20. She gives me back two pennies. I tell her she forgot my five dollars. All I get is her staring at the floor and mumbling incoherently. I ask again what happened to my five dollars? More mumbling and no five dollar bill.
So, I ask for a manager. The result of that request wasn't much better. I got so frustrated, I drove off and let them keep my $5.
It doesn't matter which one you go to, more than likely, it won't be a smooth visit with zero issues. Unless you go to Chick-Fil-A.
By the way, how can Chick-Fil-A consistently handle the issues (staff shortages, supply chain) and keep on trucking with a high-quality product? Nobody else can do it.
Why can't they rip off Chick-Fil-A? 
As for the rest:
McDonalds, Burger King, Taco Bell, Arbys, KFC, Sonic and the others.
It's ALWAYS something of late. The store is closed early (had that happen several times at several places).
Or the item you went there to get, of course, is out.
Oh, my favorite at McDonalds, the Ice Cream machine is down. AGAIN.
Does that machine EVER work?
I've been yelled at by a couple staffers at BK. Because, I dared to ask for ice water as my drink. For some reason this blows their minds and THE SYSTEM up.
I try to always thank the staff at these restaurants for working and I'm always kind.
It's just gone to hell lately.
I really hope it changes because I choose other options of late.
AGAIN, do the local owners of these businesses care about what's going on?
I can't be the only one noticing this in the last few months.
Let me know what you think.
Top 10 Places to Cure the Munchies in Tuscaloosa
Hey, man--feeling hungry? Check out our list of the ten best places to cure the munchies in Tuscaloosa.
The Definitive Ranking of Chicken Finger Baskets in Tuscaloosa, AL
Y'all ready for a deep-fried hot take? CLUCK YEAH! Meg Summers is ranking the best chicken finger baskets in the Druid City.
West Alabama Restaurants That Should Be Franchised Nationwide