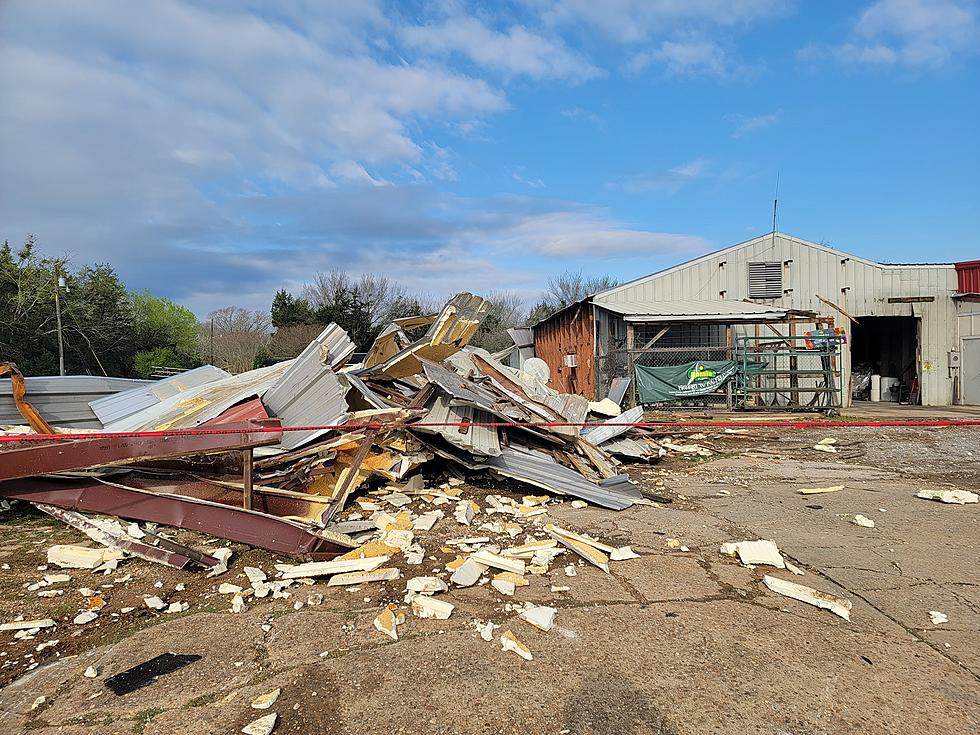 Rebuild Fund Started For Faunsdale, Alabama After Storm Damage
Suzanne McKee
The storms of March 30th, 2022 left many places damaged in Alabama. The town of Faunsdale happened to be one of those places and they need help rebuilding.
Faunsdale sustained major damage to many building structures during the storm. Townsquare Media Tuscaloosa Cheif Meteorologist James Spann shared a video from the night of the storms.
The morning after the storms, Faunsdale Bar and Grill was photographed showing significant structural damage.
Some buildings were left as rubble following storms Wednesday night.
The Faunsdale post office made it through the storms but not without some damage.
According to a Facebook post, cleanup has begun in Faunsdale and a fund has been created to help the town rebuild.
"The cleanup begins," read the Facebook post as they called for donations for the town. "All donations to the Faunsdale Foundation will go towards rebuilding Faunsdale!"
Funds are being asked to be sent to the Faunsdale Foundation here.
Top Stories from the Tuscaloosa Thread (3/21 - 3/27)
11 of the Top Stories published by the Tuscaloosa Thread during the week of March 21st, 2022.
This 196 Square Foot Santa Rosa Beach, Florida Home is Quite Pricey
Homes for Under 200K in Tuscaloosa County Alabama