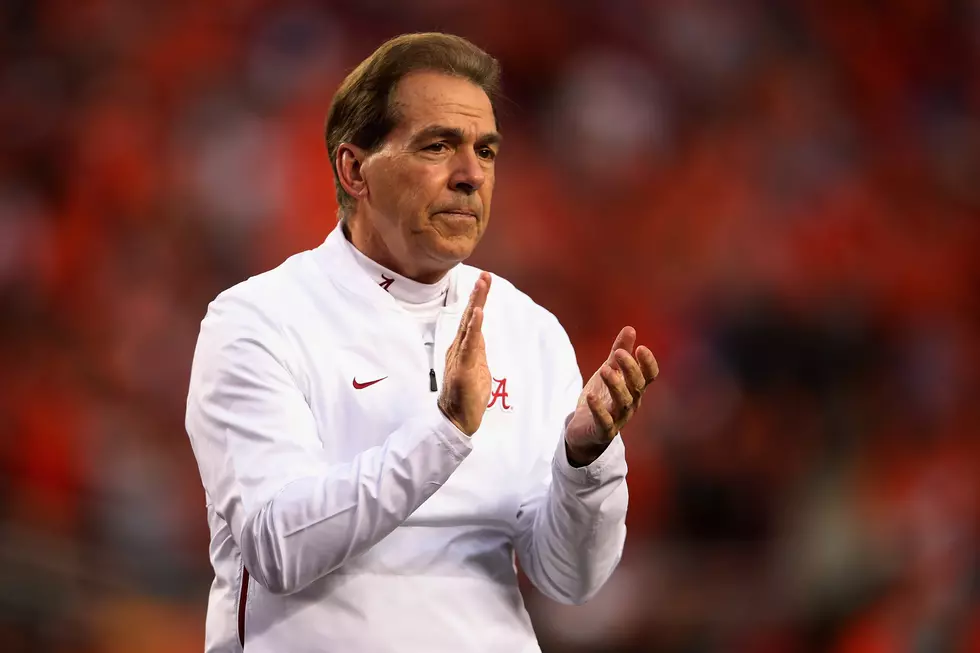 Nick Saban, "We Look Forward to Finishing Our Career at Alabama"
Getty Images
Crimson Tide head coach Nick Saban received a contract extension on Tuesday after the University of Alabama Board of Trustees approved the coach to be extended through 2030 as well as raise his base salary to up to $13 million by the final year of the deal.
Read More: Saban, Byrne Receive Contract Extensions |
Saban released a statement on the new extension, which read, "Our family is very happy to agree to a contract extension with The University of Alabama," the statement continued, "Terry and I are very appreciative of the unmatched commitment the University has shown to this football program and our family over the last 15-plus years. This is our home, and we look forward to finishing our career at Alabama."
"I've said this before, but the most fulfilling part of our job is seeing the players that represent our program grow and develop, not only in football, but more importantly in what they have been able to accomplish in their lives because of their involvement in our program," Saban said.
Since arriving in Tuscaloosa in 2007, Saban has won six national titles and has shown zero sign of slowing down. He continues to recruit top-5 classes year in, year out and has sent countless players to the NFL.
The legendary coach enters his 16th season as the leader of the Crimson Tide and looks to have yet another championship caliber squad.
Alabama kicks off the season off at home for the first time since 2011 on September 4 against Utah State as the Tide looks to jump start its journey back to the title game.
Iconic Photos From Alabama's 18 National Championships
Claimed or recognized, no FBS football program has more national championships than the Tide. Look back on all 18 titles in Alabama history with these photos.
Highest Rated Recruits of the Saban Era By Year
Check out Alabama's highest-rated recruit from each Crimson Tide recruiting class during the Nick Saban era.