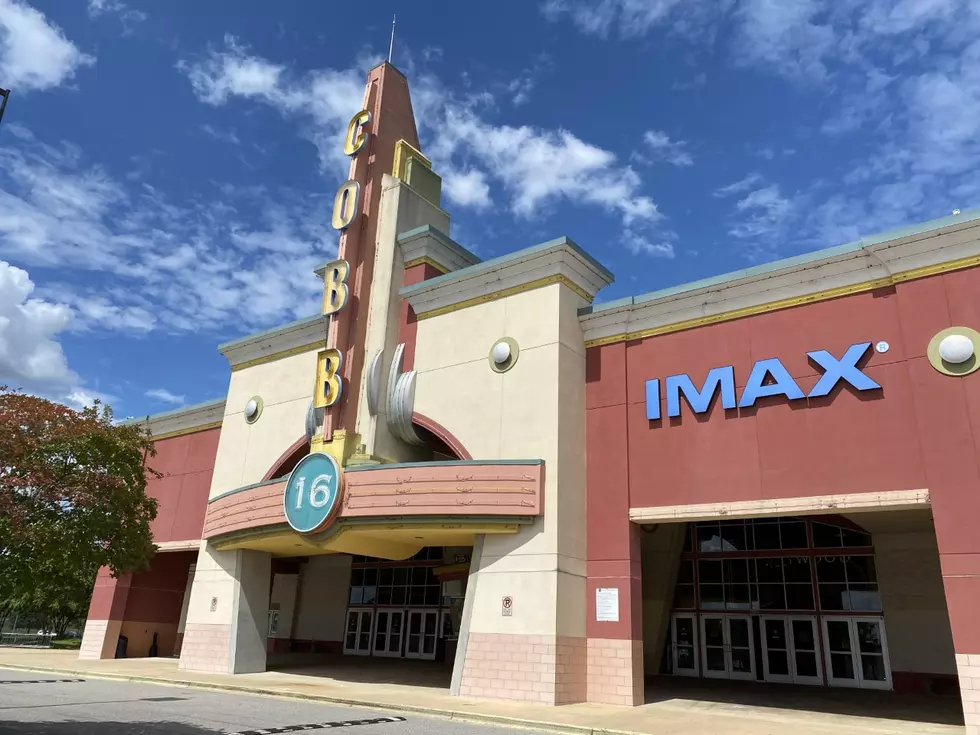 Hollywood 16 Theater Open for Business
CMX Cinemas Hollywood IMAX 16, formerly known as the Cobb Theater, opened its doors for Tuscaloosa's cinephiles on Sept. 4.
According to CMX Cinemas' website, the theater is playing six films today with showtimes starting as early as 12:50 p.m.
Fandango, a popular third-party movie ticket seller, shows the same films, dates and times.
Located at 4250 Old Greensboro Road off Skyland Boulevard, the theater shuttered its doors back in early March in response to Gov. Kay Ivey's initial Safer-at-Home Order. After restrictions eased and entertainment venues were allowed to softly reopen in May, the cinema stayed closed.
Before the coronavirus pandemic shook businesses worldwide with a variety of moratoria, Hollywood 16 was already facing financial jeopardy. CMX Cinemas acquired all Cobb Theatres back in December 2017, only to file for Chapter 11 bankruptcy in April 2020.
A May 2020 story about the closures referenced that a CMX spokesperson said its theaters were not generating enough money from ticket sales, as landlords and film studios were eating up most of the revenue. It was feared that Hollywood 16 would never reopen after the pandemic, though no one in charge of the property or the company would comment on the issue at the time.
"It is our goal to provide you the best picture quality and immersive audio experience you have come to expect from CMX Cinemas. We take these responsibilities very seriously," Guy Austin, Vice President of Operations at CMX Cinemas, said in a Sept. 4 press release. "Therefore, we have been working diligently on safety protocols that will make CMX Cinemas a model, not just for theaters, but for all businesses on how to open responsibly. We've missed all our guests and we are thrilled to have them back."
Enter your number to get our free mobile app
CMX Cinemas has partnered with the National Association of Theatre Owners' (NATO) global CinemaSafe initiative. NATO's CinemaSafe campaign includes a list of 10 COVID-19 protocols that are to be followed at all of its open partner theaters. These guidelines were approved by the Centers for Disease Control and Prevention (CDC).
"In this new pandemic world, moviegoers need to know that there is a consistent, science and experience-based set of health and safety protocols in place no matter what theater they visit," said John Fithian, President and CEO of NATO, in an Aug. 21 press release from NATO. "This unprecedented industry-wide effort is a promise designed to meet that need."
All CMX theaters are included in this measure. Here are the highlights:
All employees and patrons are required to wear a face mask inside the theater but can remove the masks while they are seated. Anyone who refuses to wear a mask will not be permitted to enter the theater. The only exceptions to this rule are for those who cannot wear a mask by the CDC's guidelines.
Members of the same household do not have to abide by the six-feet social distancing rules, but patrons who are not from the same households must keep their distance from each other at all times.
Auditoriums must allow no more than 50% capacity at a time. According to the release from CMX Cinemas, they have "implemented an automatic social distancing procedure when the guests reserve their seats online or in person at the concierge desk. The system will automatically block off seats north, south, east, and west of the selected seats."
Hand sanitizer stations are to be placed in all public areas of the theater wherever possible. Patrons are strongly encouraged to liberally use these stations.
Theater staff will clean auditoriums between screenings and surfaces like ticket counters or concession stands will be cleaned more frequently.
Concession stands will encourage cashless transactions and contactless payments as much as possible. Patrons should consider paying with a credit or debit card to help these efforts. "Communal food and condiments that requires shared serving utensils or equipment" will be prohibited.
Patrons are encouraged to utilize mobile ticketing services so they do not have to stand in lines or exchange paper tickets with staff.
Beyond these criteria, the usual rules still apply: if you do not feel well, simply stay home.
To celebrate the reopening of its theaters nationwide, CMX Cinemas is running a promotional campaign to get patrons safely back inside the theater. "Saver" and "Super Saver" days will take effect immediately; to see these deals, visit their website to find the closest theater. The ever-popular "Terrific Tuesdays" promotion won't be leaving anytime soon, as the $5 all-day ticket prices will continue with the reopening.
Here are today's showings at Hollywood 16:
Tenet
Bill and Ted Face the Music
The Goonies (1985)
The Eight Hundred
Fatima
Unhinged
Stay connected to The Tuscaloosa Thread for updates as they become available.
Top Stories from The Tuscaloosa Thread (9/8-9/14)