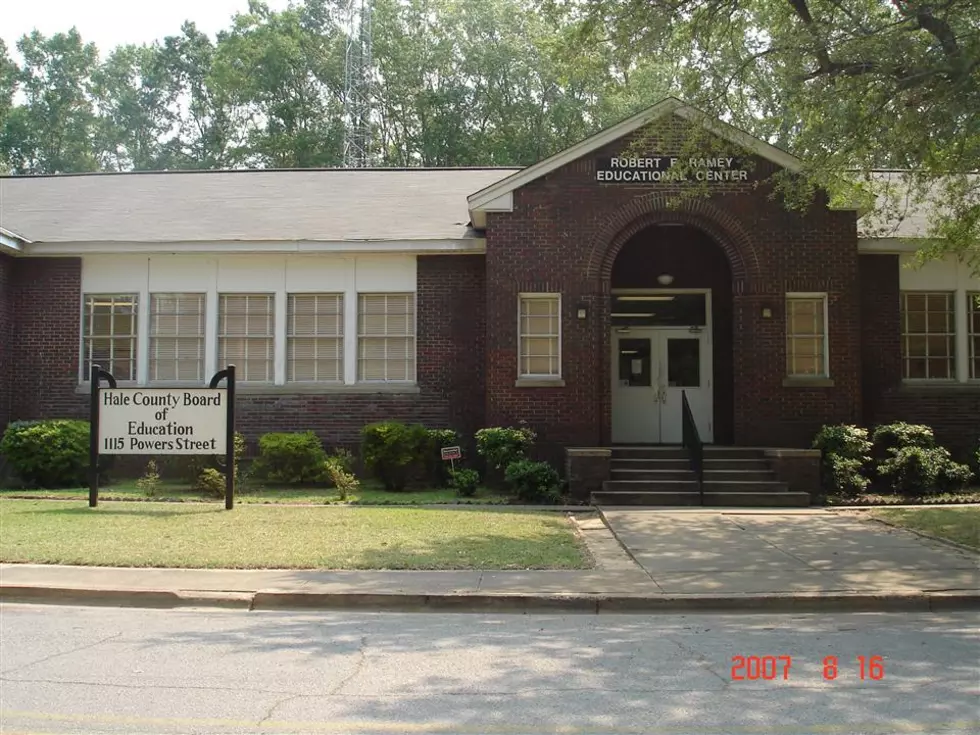 Hale County Announces Early Dismissal Due To Possible Severe Weather
Facebook via Hale County Board of Education
With the threat of severe weather on Thursday, February 16th, the Hale County Board of Education will be releasing students earlier than usual.
With much of Central Alabama under a possible severe weather threat, all Hale County students will be dismissed at 11:30 am on Thursday. The Hale County Board of Education made the announcement via Facebook.
The City of Eutaw announced a closure as well. Eutaw City Hall will be closing tomorrow at noon, according to a Facebook post from the City of Eutaw.
Thursday's weather threats include:
Non-thunderstorm wind gusts of 30-45 MPH with locally higher gusts can bring down trees and powerlines.
Damaging straight-line winds of 60-70 MPH are possible during thunderstorms.
Tornadoes (Best chance within the Enhanced Risk Area)
Quarter size hail cannot be ruled out
Click here for the full weather outlook for Thursday's severe weather threat.
PHOTOS: April 27, 2011 Tornado Aftermath
These images were taken by Getty Images photographers in the days following the April 27, 2011 tornadoes. Here is what Tuscaloosa saw in the aftermath of the storm.
Amazing and Intriguing Weather Folklore
Driving Rules that still Apply In The Rain