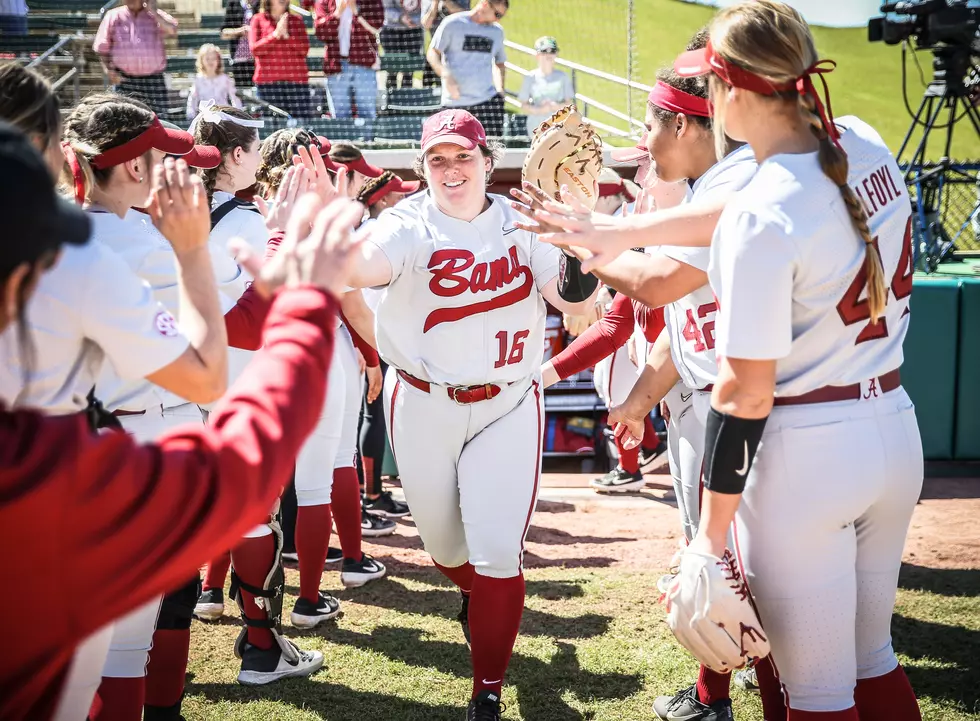 Crimson Chaos Student Section At the Rhoads House in Tuscaloosa Announced
Crimson Tide Photos / UA Athletics
One of the loudest softball stadiums in the country is about to get even louder.
Per Brett Greenberg of the Tuscaloosa News, the newest addition to Rhoads Stadium is a student section:
Students will be placed behind the outfield wall in center field. The student section will also be throughout the entire home season schedule for the Tide.
This announcement comes shortly after the program announced a new record of season tickets sold:
The first event that will be held for students will be on March 4th, titled "UA Student Night."
This reveal comes before Alabama is set to host the Easton Bama Bash. Alabama will play Evansville, #8 Virginia Tech, and Middle Tennessee. This will be the second tournament Alabama will be participating in.
Last week, the Tide traveled to Tuscon, Arizona to take part in the Candrea Classic. In their first game of the season, Alabama run-ruled Southern Utah 11-0.
They also run-ruled #9 Arizona and came away with victories against Oregon State and New Mexico.
Top Stories From the Tuscaloosa Thread (2/7-2/13)
12 of the Top Stories Published by the Tuscaloosa Thread from the week of February 7th, 2022.
The 10 Greatest Athletes from Alabama
Alabama's Top 10 Athletes - Fall 2021
The Alabama Crimson Tide boasts an extremely successful athletic department with amazing athletes playing multiple sports. The top 10 athletes include national champions, an Olympic athlete, SEC champions and various record holders.
West Alabama Restaurants That Should Be Franchised Nationwide