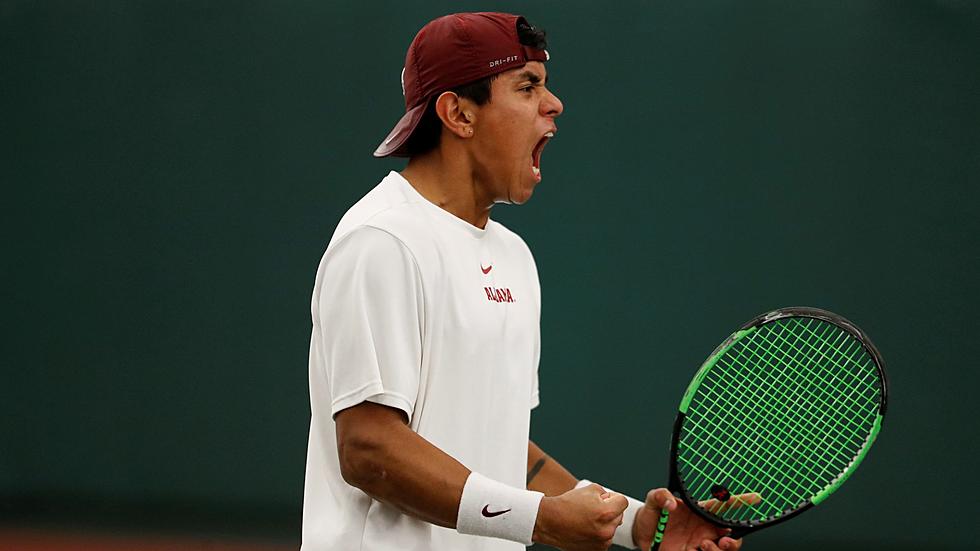 Edison Ortiz Named SEC Player Of The Week
photo courtesy of rolltide.com
With tennis season wrapping up in a few weeks, one of the Crimson Tide's own was recently recognized by the SEC. Edison Ortiz was named Southeastern Conference Men's Tennis Player of the Week.
According to rolltide.com, he "keyed a pair of upset wins over senior weekend by knocking off a pair of ranked singles opponents". Ortiz did a phenomenal job facing Mississippi State and Ole Miss, taking victories from both teams. No. 9 Ole Miss "marked Alabama's highest-ranked win of the season". Ortiz got the big win by beating "No. 55 Tim Sandkaulen in straight sets". These were big wins for the Crimson Tide.
Ortiz is a graduate student here at the University of Alabama and is from Chihuahua, Mexico. The SEC Player of the Week is not the only time he has been recognized though. In 2020, Ortiz was awarded 2020 SEC Men's Tennis Co-Scholar Athlete of the Year and 2020 ITA Southern Region Most Improved Senior. In the 2019-2020 season Ortiz was "Ranked as the No. 74 singles player in the country when the season ended" and also "Went 6-4 in dual match doubles play, including a perfect 4-0 SEC record with Marcelo Sepulveda Garza".
The men's tennis team has an overall record of 13-8 so far this season. The team will face Arkansas this Sunday. The team has three more regular season matches left against Arkansas, LSU, and Texas A&M over the next two weekends. The SEC championships will be held April 19- April 23 in Fayetteville.
Alabama Non Con Opponents