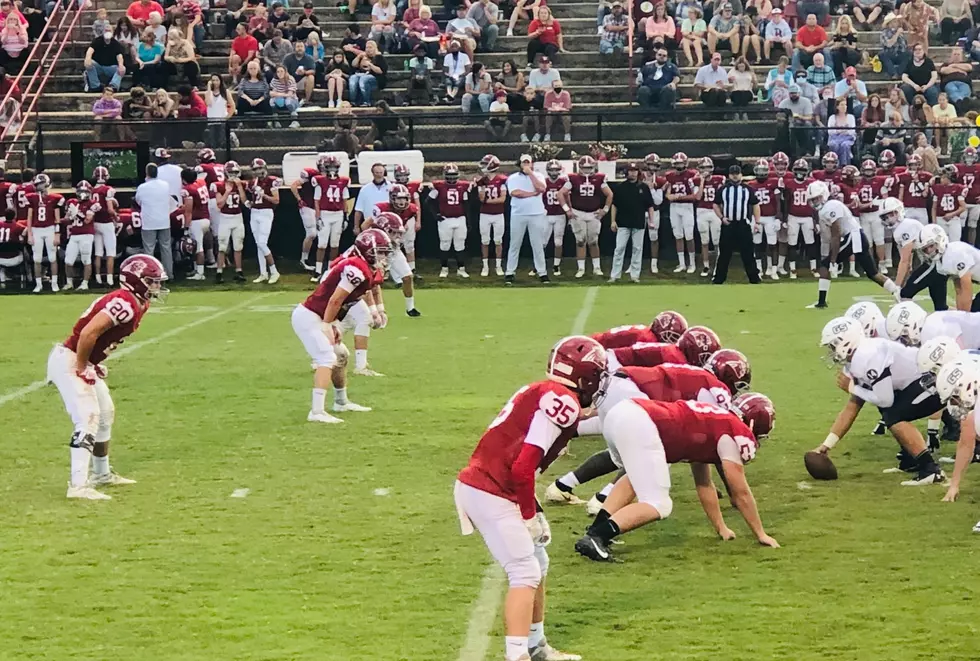 Brookwood Enters Region Play Shorthanded
Photo by Lacy Gaither
On Friday night the Brookwood Panthers, (0-2, 0-0) are scheduled to travel across town to play the Hillcrest Patriots (2-0, 0-0) to open 6A Region 4 play. The Panthers will do so without several players and its head coach, Mike Bramblett, due to COVID-19 health and safety procedures.
According to The Tuscaloosa Thread, 308 students in the Tuscaloosa County School System have had to quarantine in the last two weeks due to 29 students testing positive for coronavirus. TCSS released today that 125 of those students attend Brookwood High School, where five students who are involved in extracurricular activities tested positive.
"None of those positives involve football players, but we do have 11 or 12 that are football players that are quarantined for 14 days because of possible contact with those who have tested positive," Bramblett said.
Bramblett revealed that he is also in quarantine after coming in contact with his son, who had recently tested positive for COVID-19. Bramblett's son tested positive after returning from a beach trip this past Sunday. The Panthers coach must self-isolate for 14 days, resulting in missing two games on the Brookwood schedule.
"I let our administration know what's going on and they said, 'Well, that's a household positive so you are quarantined for 14 days,'" Bramblett said.
Neither the coach nor his son are experiencing COVID-19 symptoms.
Panthers Offensive Coordinator James Scruggs will take over as interim head coach until Bramblett is released from quarantine. Bramblett said that he is proud of his other coaches and players who have been preparing all week for the upcoming game with Hillcrest.
Next week, the Panthers are scheduled to take on Hueytown in a region game, though the Golden Golphers took a forfeit loss to Clay-Chalkville last week and canceled this week's game with Bessemer City due to players due to COVID-19 concerns.
Hueytown intends to make the trip to Brookwood next week but as of now, nothing is guaranteed. Bramblett said his program is preparing as if the game is going to be played.
"We've got all these kids that are quarantined but we don't have any positive tests in the football program and we have done and are continuing to do everything that we can do to keep things safe and keep things separated. Wearing the masks, jumping through all the hoops with water and with everything that we're supposed to be doing. Again, we're playing by the rules and we're taking care of our kids the best way we can," Bramlett said.
The Panthers kick off against the Patriots tomorrow at 7 p.m. at Hillcrest. Find coverage of the game right here on Tide 100.9 late Friday night.
Enter your number to get our free mobile app
Power Through 2020 with These 8 Nick Saban Quotes