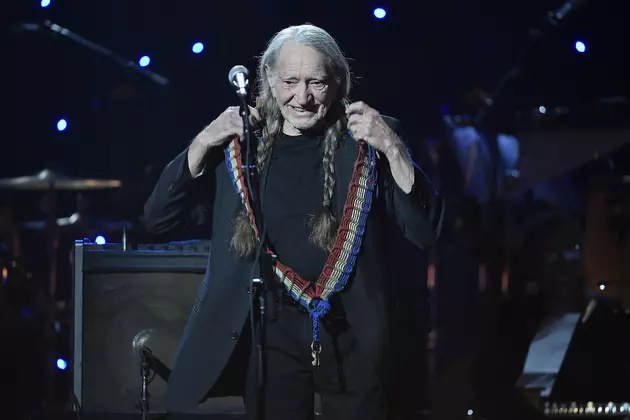 Despite Rumors, Willie Nelson's Publicist Says He's 'Perfectly Fine'
Theo Wargo, Getty Images
Willie Nelson's publicist is setting the record straight about the country icon's health. Despite circulating reports and rumors that the singer is "deathly ill," Elaine Schock says Nelson is "perfectly fine."
Schock's comments follow a March 13 report from tabloid-style celebrity gossip site Radar Online claiming that Nelson is "at death's door" and has been so affected by emphysema and pneumonia that he can't even get enough breath to sing. On March 22, Nelson's publicist spoke to the Associated Press, refuting the bogus claims and saying that Nelson's is doing just fine.
In late January and early February, Nelson was forced to cancel a string of tour dates due to an undisclosed illness. But other than that handful of shows, the 83-year-old singer has kept up with the majority of his touring obligations, even adding a surprise show at SXSW 2017 and playing a March 18 set at the Houston Livestock Show and Rodeo in front of a 75,000-person crowd. On April 6, the "Red Headed Stranger" will co-host and perform at a Merle Haggard tribute concert in Nashville.
These latest rumors aren't the first time that Nelson has needed to speak out against bogus claims about his health; in fact, he's been the subject of more than one internet death hoax! The singer takes those rumors to task in "Still Not Dead," a new song on his upcoming album, God's Problem Child.
"I got up two or three times in the last couple of years and read the paper where I'd passed away," Nelson has said. "So I just wanted to let 'em know that's a lot of horses–t."
God's Problem Child is set for release on April 28, one day before Nelson's 84th birthday. All together, the record features 13 tracks, seven of which Nelson wrote.
Willie Nelson Through the Years
Test Your Willie Nelson Knowledge!