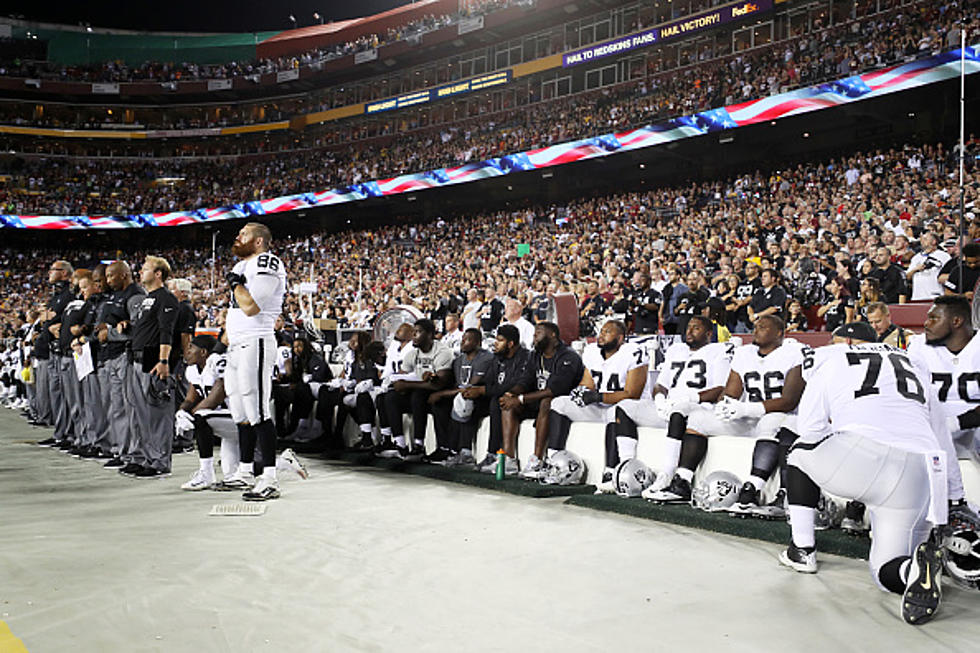 Want to ditch your Sunday Ticket because of the anthem protests?
Getty Images
If you are so upset by the NFL players' national anthem protests that you have decided you don't want your Sunday Ticket subscription anymore, you may be able to cancel.  The Wall Street Journal is reporting that DirecTV is letting at least some customers cancel subscriptions to its Sunday Ticket package of NFL games and obtain refunds if they cite players' national anthem protests as the reason.
Mike Florio at NBCSports says if you purchased the NFL Sunday Ticket package you typically can't get refunds, but the protests could be the rare exception.  The key words are "could be," because even though the headline from the Wall Street Journal says that "DirecTV Allows Some NFL Refunds After Anthem Controversy," the article lists deeper in the story four different responses from four different customer-service representatives.
In the story: "One [representative] said refunds to those concerned about the anthem protests were only offered to subscribers with certain offers or plans. One representative said full refunds were available for those who complained about anthem protests. Another said such people could only get prorated refunds for the remainder of the season. Yet other representatives said the policy hadn't changed and that no refunds were allowed for any reason."
So, basically, whether a customer gets a refund may hinge on a game of call-center roulette, possibly with requests to accelerate the discussion to of management needed in order to get satisfaction.