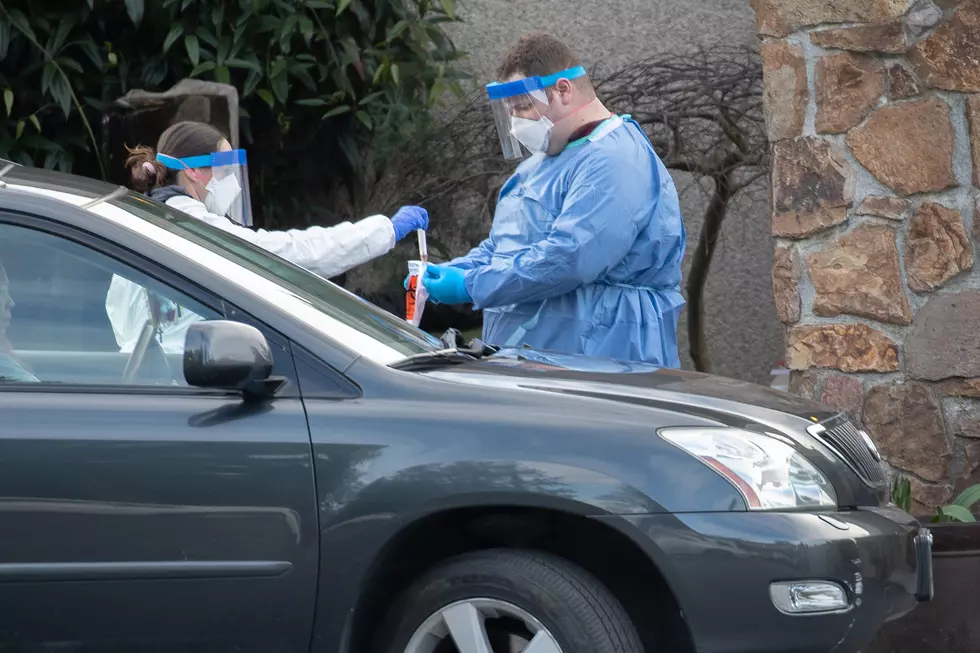 Problems Render Some Tuscaloosa COVID-19 Tests Inconclusive
Getty Images
Some samples taken from Alabama patients tested for the COVID-19 coronavirus are returning inconclusive because of issues transporting the samples to Montgomery for analysis.
The worrisome news comes from Andy North, the Vice President for Communications for the DCH Health System here in Tuscaloosa.
North took to Facebook Friday to answer questions from a woman who was tested at the DCH drive-thru site earlier this week whose samples came back inconclusive.
"Some tests (both sputum and swab) were inconclusive/insufficient due to a variety of factors including insufficient cooling during transport," North wrote. "Methods to correct this have already been put in place and continue to evolve as feedback comes in."
In most cases, the Alabama Department of Public Health is only contacting patients who test positive for the virus and no call means your results were negative. Patients who were tested at the drive-thru should regularly check the MyDCH Health Portal, where they can see if their results were inconclusive or insufficient and decide whether to be tested again.
In a call with Townsquare Media Tuscaloosa, North said that in a perfect world, all symptomatic patients would be given a nasal swab test, which is simpler and can be more easily analyzed. Those swabs, though, are in critically short supply. North said if everyone who wanted to be tested was swabbed, supplies would be exhausted in one day.
Instead, DCH is primarily collecting sputum -- the crud you cough up when you're sick -- and preserving swabs for patients who are highly likely to have coronavirus or for people who have trouble producing enough sputum to test, such as young children.
Sputum can be effectively analyzed in tests for COVID-19, but there have been some speed bumps. Some samples have been too small, others have just been spit, some got too warm on the way to the ADPH lab in Montgomery, which is one of the only nearby facilities with the ability to test sputum.
"We've been adapting our collection procedures every single day," North said.
North said anyone who got an inconclusive result or suspects their negative test result is inaccurate should self-isolate for 10 days, drink a lot of fluids and monitor themselves. If symptoms continue or significantly worsen, they can return to the mobile site by DCH to be tested again.
Enter your number to get our free mobile app