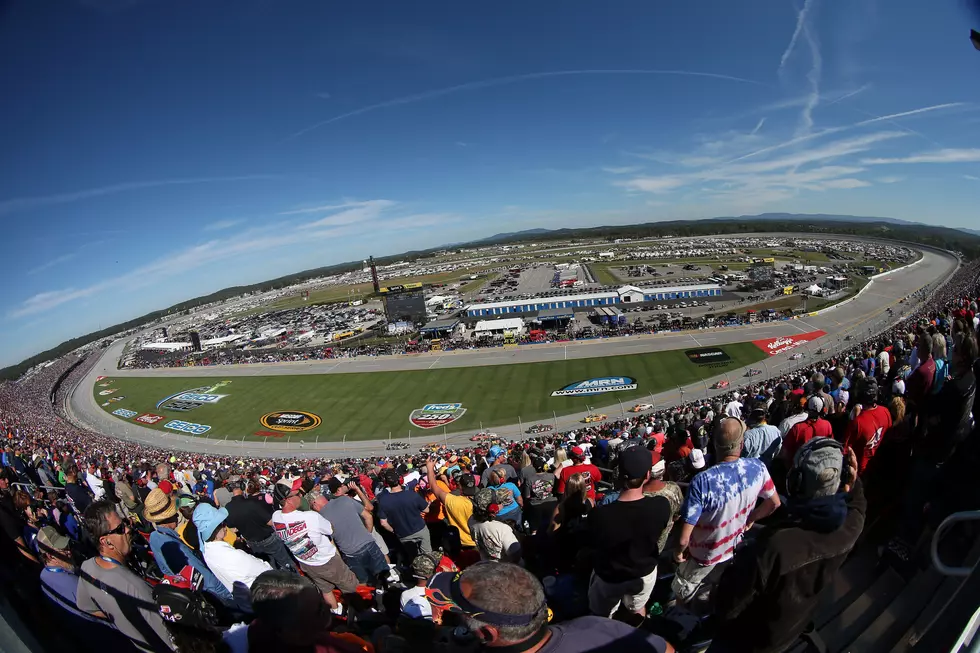 NASCAR Announces Changes, Talladega May Become More Intense
Todd Warshaw/Getty Images
NASCAR announced an enhanced competition format today that will be implemented in all three of its national series.
The new race format will deliver more dramatic moments over the course of an entire race and season, with playoff point incentives on the line throughout. All three NASCAR divisions compete at Talladega Superspeedway - and the new changes will be implemented in the Sparks Energy 300 NASCAR XFINITY Series and GEICO 500 Monster Energy NASCAR Cup Series on May 6-7.
The enhanced new format consists of the following:
Races will now consist of three stages, with championship implications in each stage.
The top-10 finishers of the first two stages will be awarded additional championship points.
The winner of the first two stages of each race will receive one playoff point, and the race winner will receive five playoff points. Each playoff point will be added to his or her reset total following race No. 26, if that competitor makes the playoffs.
All playoff points will carry through to the end of the third round of the playoffs (Round of 8), with the Championship 4 racing straight-up at Homestead-Miami Speedway for the title.
Championship points following the first two stages will be awarded on a descending scale, with the stage winner receiving 10 points, second receiving 9 points, and so on.
The race winner following the final stage will now receive 40 points, second-place will receive 35, third-place 34, fourth-place 33, and so on.
Talladega Chairman Grant Lynch said,
All of us here at Talladega Superspeedway are extremely excited about the competition changes announced by NASCAR. Every heart-pounding lap here - with three and four-wide racing at 200 mph - is going to mean something for every driver. We look forward to hosting our races this May and October with these changes, as they will provide even more winning moments for multiple drivers in these segments. The format will ultimately tie the season together from the start of the Daytona 500 all the way to the Championship at Homestead with better racing.
NASCAR also announced a playoff bonus structure that will see the regular season points leader honored as the regular season champion, earning 15 playoff points that will be added to the driver's playoff reset of 2,000. In addition, the top-10 drivers in points leading into the playoffs will receive playoff points, with second place receiving 10 playoff points, third place will earn 8 points, fourth place will receive 7 points, and so on. All playoff points will carry through to the end of the Round of 8. Talladega's Alabama 500 MENCS event, set for Oct. 15, will be the second race in the Round of 12.