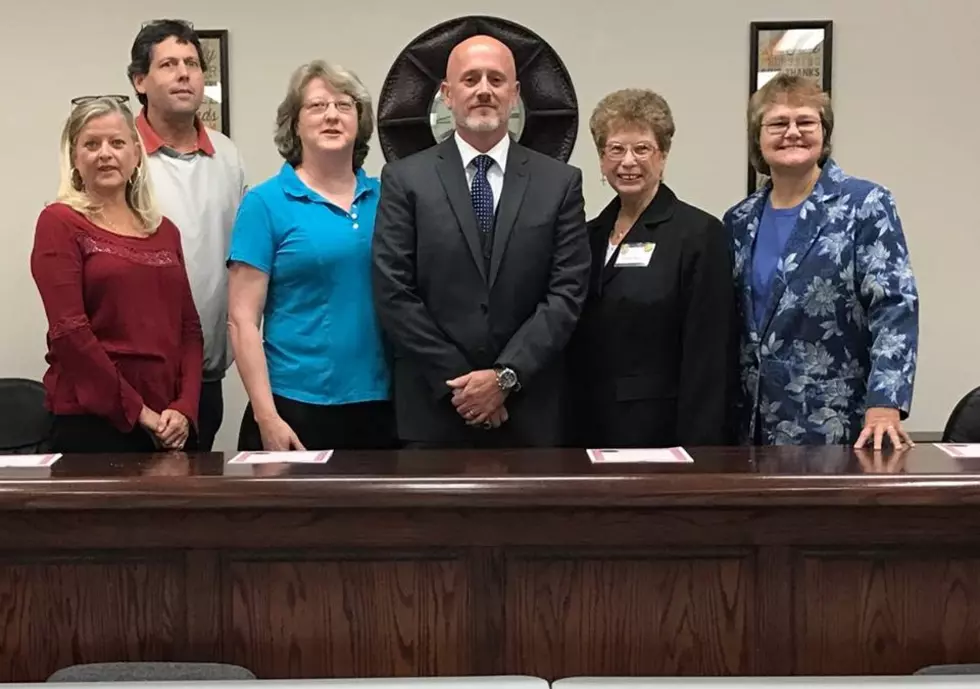 Lake View Mayor Resigns, Pleads Guilty to Ethics Violations
Former Lake View mayor Paul Calhoun (center) resigned on Wednesday. Photo Courtesy of Town of Lake View
The mayor of Lake View, a small town the straddles the Tuscaloosa and Jefferson County line, resigned on Wednesday after pleading guilty to an ethics violation.
AL.com reports that former Lake View mayor Paul Calhoun refused to reimburse the town for unauthorized spending that occurred outside of Alabama state lines. When the council held a vote to force Calhoun to pay back the funds, he voted 'no' leading the motion to fail instead of refusing himself because of a conflict of interest.
Marshall said that Calhoun pleaded guilty to an ethics violation and faces up to a year in prison or a fine of up to $6,000. A sentencing date has not been set yet.
"Former Mayor Calhoun crossed the line when he violated state ethics laws for his personal benefit," Alabama Attorney General Steve Marshall said.  "We expect public officials to conduct themselves with integrity and when they do not, they will be held to account."
Calhoun was charged on July 9 and pleaded guilty Wednesday. As a part of Calhoun's guilt plea, he must resign from his position immediately and cannot run for re-election.
Enter your number to get our free mobile app