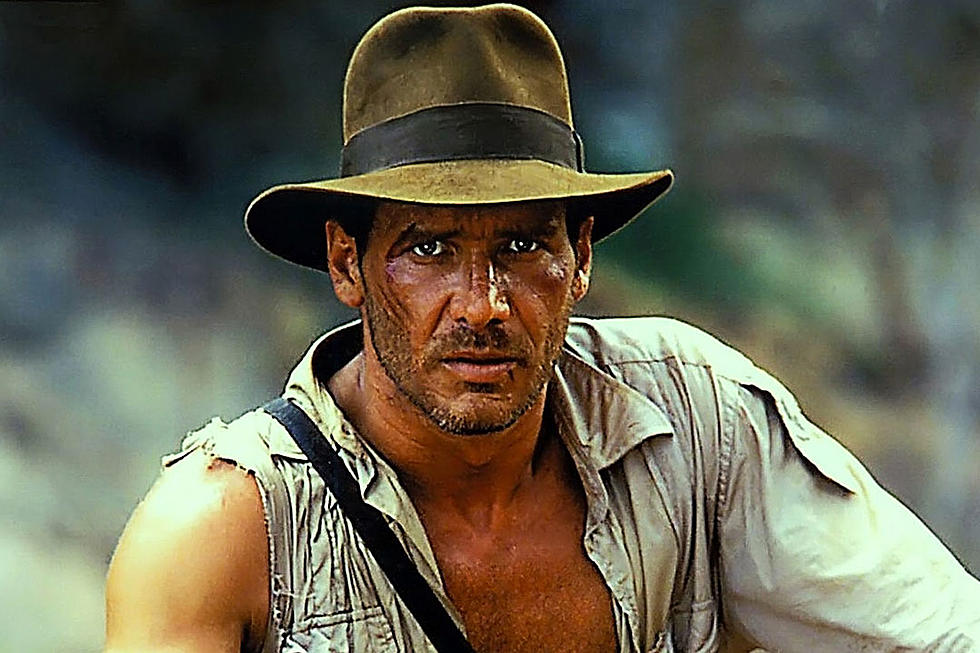 You're Going To Have To Wait Another Whole Year for 'Indiana Jones 5'
Paramount Pictures
Today Disney dropped a whole slew of new release dates for the studio through 2021. It might seem like a joke that humanity will even exist to see that year arrive, but hey, we can dream, and in those dreams there's a lot to be excited about, including Indiana Jones 5.
Last year the studio officially announced plans for the next Indiana Jones sequel, reuniting Harrison Ford with Steven Spielberg for the adventurers fifth excursion into all things ancient and mythical. It was only going to be a few short years until that sequel arrived on screen, but today Disney revealed we'll have to wait a little bit longer. Originally slated for a debut of July 19, 2019, Indiana Jones 5 will now hit theaters the following summer on July 10, 2020. Jon Favreau's The Lion King will take over that previous 2019 release date. The Indiana sequel will share that summer movie season with an untitled Pixar movie and an untitled Marvel film. The studio also announced new dates for Frozen 2 and Star Wars: Episode IX.
There's still little known about the upcoming fifth movie, but we do know it will only mark the beginning of many Indy stories to come. During a panel at Star Wars Celebration Europe last summer, ILM president Lynwen Brennan spilled plans for the franchise to take a similar route as Star Wars with many variations to come. Brennan said that a story and timeline had been mapped "across multiple platforms many years in advance." That's still pretty vague, but it fits with what Disney's Bob Iger has previously said about the untitled Indiana Jones 5 sparking more films in the future.
We know Ford and Spielberg will be back, along with John Williams as composer, but George Lucas will only return as a producer. That marks the first Indiana Jones movie without a story from Lucas. Fingers crossed we survive an impending nuclear war to see Harrison Ford battle snakes and dodge a boulder at least one more time.