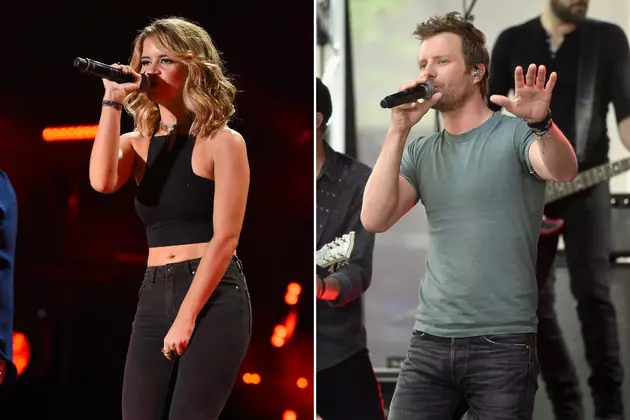 First Six 2016 CMA Awards Performers Revealed
Rick Diamond / Jamie McCarthy, Getty Images
Country newcomer Morris could have a very big night at the 2016 CMAs. In addition to her performance, she is also nominated seven times -- the most out of any nominee this year; she'll be competing for Album of the Year (as artist and producer of her debut disc Hero), Female Vocalist of the Year, Song of the Year (as a writer on her hit "My Church"), New Artist of the Year and Single of the Year (as the artist and producer of "My Church"). Church and Urban each earned five nominations, while Underwood and Bentley each earned four.
Paisley and Underwood will return as co-hosts for this year's CMA Awards, and additional performers and presenters will be announced in the coming weeks. Underwood says the pair is aiming for an extra level of elegance at this year's ceremony, as it's the 50th anniversary of the show.
"We want it to feel like the 50th year. We want it to be big and be beautiful and be elegant," she says. "Brad says he's going to wear a tux. We'll see. We've been kind of already initially starting to talk about the tone we want to set for the awards, because it is, like I said, a special one."
And although fans can count on plenty of humorous one-liners and zingers from the hosts, they hope to stay far away from addressing the contentious presidential election.
"I prefer to stay away from politics," Underwood shares. "This is country music, and we have 50 years to cover. So I feel like we'll have lots to talk about, but I think it will be more geared to just us and what we do and all these legends that we have and people that have incredible talent that we have in our genre."
The 2016 CMA Awards will air live from Nashville's Bridgestone Arena on ABC on Nov. 2 at 8PM ET.
Top 10 CMA Awards Moments
Test Your CMA Awards Knowledge!