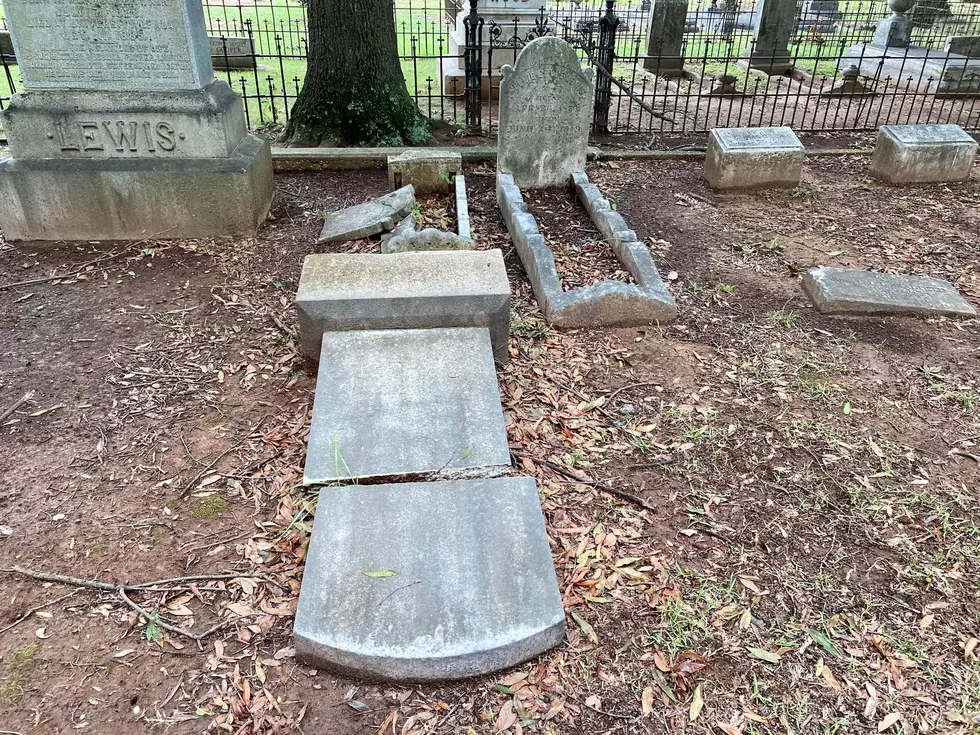 Monuments Toppled by Vandals in Evergreen Cemetery to Finally Be Repaired
(Photo Submitted by John Earl)
Five months after several graves were vandalized in Tuscaloosa's Evergreen Cemetery, a contractor is preparing to restore eight headstones that were pulled down earlier this year.
The damage was first reported by WVUA 23 in March of this year, and fixing the damage has been long a priority for Tuscaloosa City Councilman Lee Busby, who represents the district where the damage was done.
"If you go out and try to physically take a couple of men and push one of these over, you can't do it. You can't physically go push those over," Busby said earlier this year. "That is the result of somebody, I think, using a vehicle. These are huge."
The iconic cemetery sits in the shadow of Bryant-Denny Stadium in the heart of Tuscaloosa, but the upkeep of the property and the graves it houses has long been a source of contention for the city, the University of Alabama and other stakeholders.
Busby shared photos of the vandalism damage during a meeting of the council's Projects Committee in June and urged his fellow representatives to step up and pay for the repairs since no one else seemed to be doing so.
The committee obliged, and in June they authorized the city to pay $2,100 to reset eight monuments that had been toppled in Evergreen Cemetery earlier this year.
Two months after the vote and five months since the damage was discovered, though, the markers were still sitting on the ground Friday morning.
A city spokesperson said the delay has been caused by red tape -- the contractor, Clark Memorials, has to submit tax forms and other paperwork to do jobs for the city, and because they are a first-time vendor, they started the process from scratch.
With all that said, the spokesperson said he expected the work to finally be completed and the affected graves restored next week.
Busby also offered in June to spend some of his discretionary district development funds on adding security cameras to the area to deter future vandals and identify and prosecute anyone who defaces a grave.
"This is not bad manners or mischievousness, this is a felony," Busby said.
For more local news and updates, stay connected to the Tuscaloosa Thread.
Top Stories from the Tuscaloosa Thread (8/1 - 8/7)
15 of the Top Stories published by the Tuscaloosa Thread during the week of August 1st, 2022.