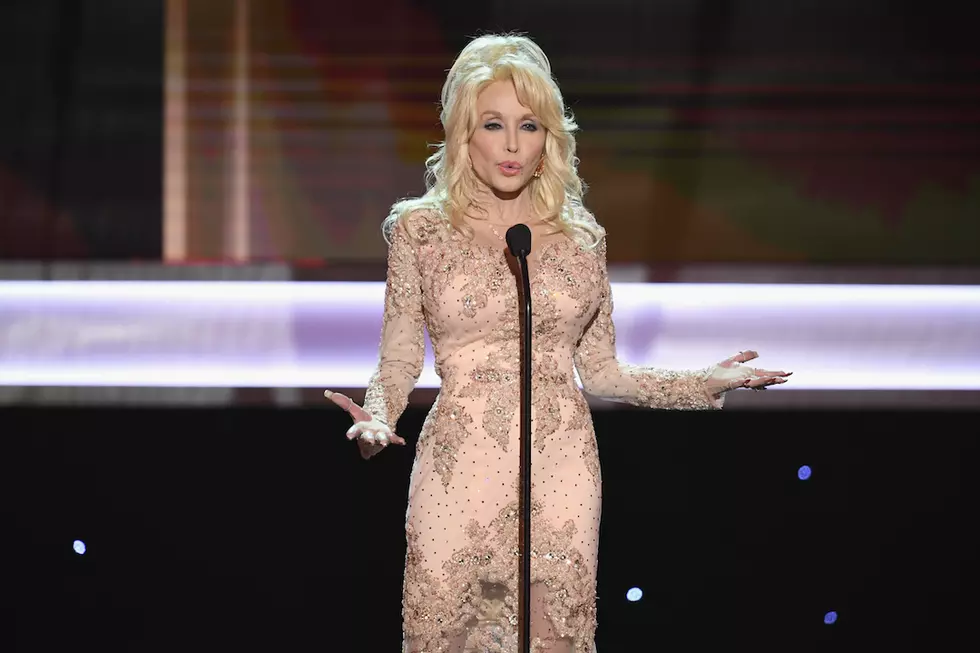 Dollywood Plans Largest-Ever Expansion to Create New Wildwood Grove Area
Kevin Winter, Getty Images
Dolly Parton's Dollywood is already an important piece of the country music world, but it's about to get a whole lot bigger. As People first reported on Friday (Aug. 3), Parton has announced a massive Dollywood expansion. The newly revealed, $37 million Wildwood Grove area is the biggest park expansion since the theme park's doors opened in 1986.
Located in Pigeon Forge, Tenn., Dollywood's new addition will be based on the surrounding Smoky Mountains; the park's latest addition will allow guests to indulge in 11 new things to see, do and explore. According to Knox News, the new rides will include the Dragonflier, a 453-meter roller coaster; Black Bear Trail, in which kids can ride on mechanical bears through the area; and Treetop Tower, in which giant acorns will elevate riders 40 feet in the air for a view of the Smoky Mountains. The expansion will also include Wildwood Tree, a 55-foot tree adorned with butterflies, including two costumed characters, Flit and Flutter. A new restaurant, Till & Harvest, will feature Southwest cuisine as well as churros and ice cream.
Although she's excited for the new attractions, Parton says the most important thing about Dollywood's expansion is providing a place for families to spend quality time with their loved ones.
"This area is going to give families a place to explore, play and imagine together — but more importantly — it's a place where they can spend more time together," Parton says about the new attractions that will soon call her park home. "I believe everyone has a song in their heart that needs to be set free. Wildwood Grove will be a place where families can learn together about what their heart song truly is."
More information about Dollywood can be found on the theme park's official website.
Dolly Parton Through the Years
11 Unforgettable Dolly Parton Moments