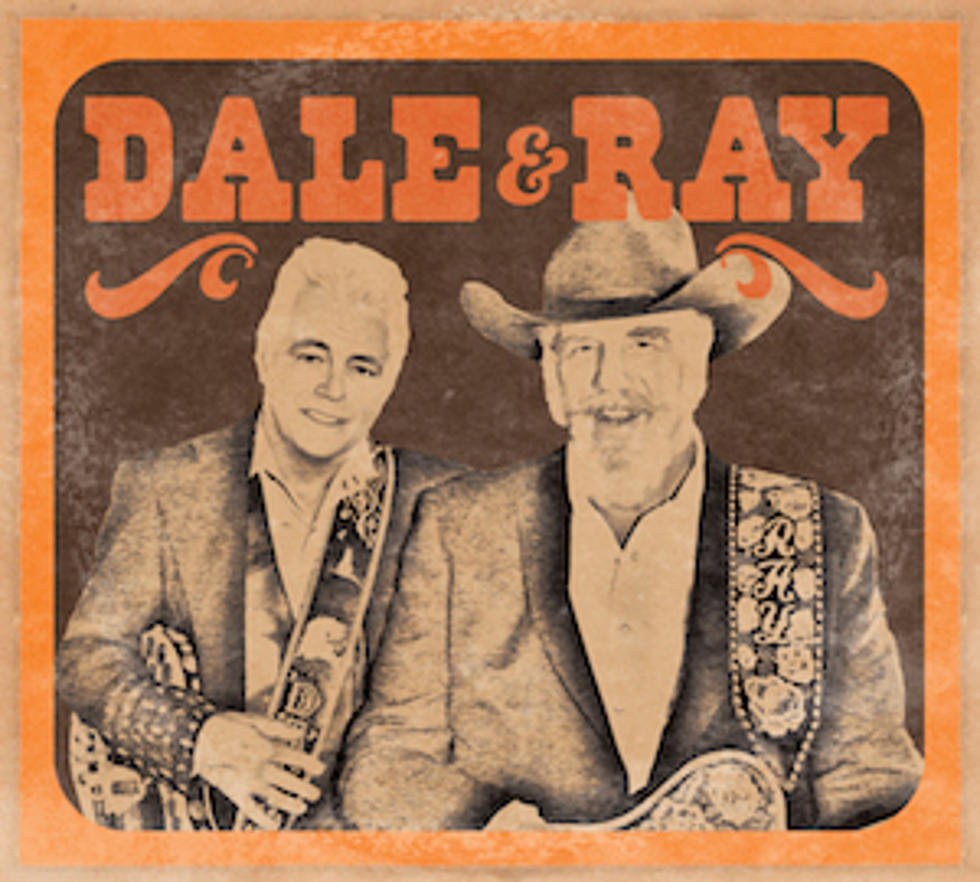 Dale Watson and Ray Benson Collaborate for 'Dale & Ray' Album
Ameripolitan / Home Records
Dale Watson and Ray Benson are banding together for a duo project, Dale & Ray. The album is scheduled for release on Jan. 6.
Watson, who has spearheaded the "Ameripolitan" music movement, and Benson, the longtime leader of Asleep at the Wheel, have been ruminating over the idea of a collaborative album for quite some time: "Ray and I have talked about doing this record from all the way back when I had black hair and he was still awake at the wheel," Watson jokes in a press release. "To be able to do a record with a man I respect so much has been a dream come true."
Adds Benson, "The idea for this record is older than Willie Nelson. Dale and I are kind of kindred spirits. We both have made careers as outsides, fighting for the opportunity to play and showcase the kind of music that we want to play. For this record, we got to write and create original music that I'm extremely proud of."
With tongue-in-cheek humor, Benson and Watson refer to themselves as "just two young country singers," and that humor is all over their upcoming album. The 10-track record includes two covers, one being Nelson's "Write Your Own Songs," a response to music industry executives; it also features a humorous track called "The Ballad of Dale and Ray," "Feelin' Haggard" -- a tribute to Merle Haggard -- "A Hangover Ago" and more.
Dale & Ray will be released by Ameripolitan / Home Records and distributed by Mailboat Records. The album will be available for pre-order on iTunes and through Asleep at the Wheel's online store.
Watson and Benson have numerous accolades between them: Benson's earned nine Grammy Awards, Texan of the Year and an induction into the Austin City Limits Hall of Fame; Watson, meanwhile, is well-known for his push for Ameripolitan music, and he will be hosting the Ameripolitan Music Awards with Benson in February. The two singers will take Dale & Ray on tour in 2017 as well; for information, visit DaleAndRay.com.
More New Music Coming in 2017