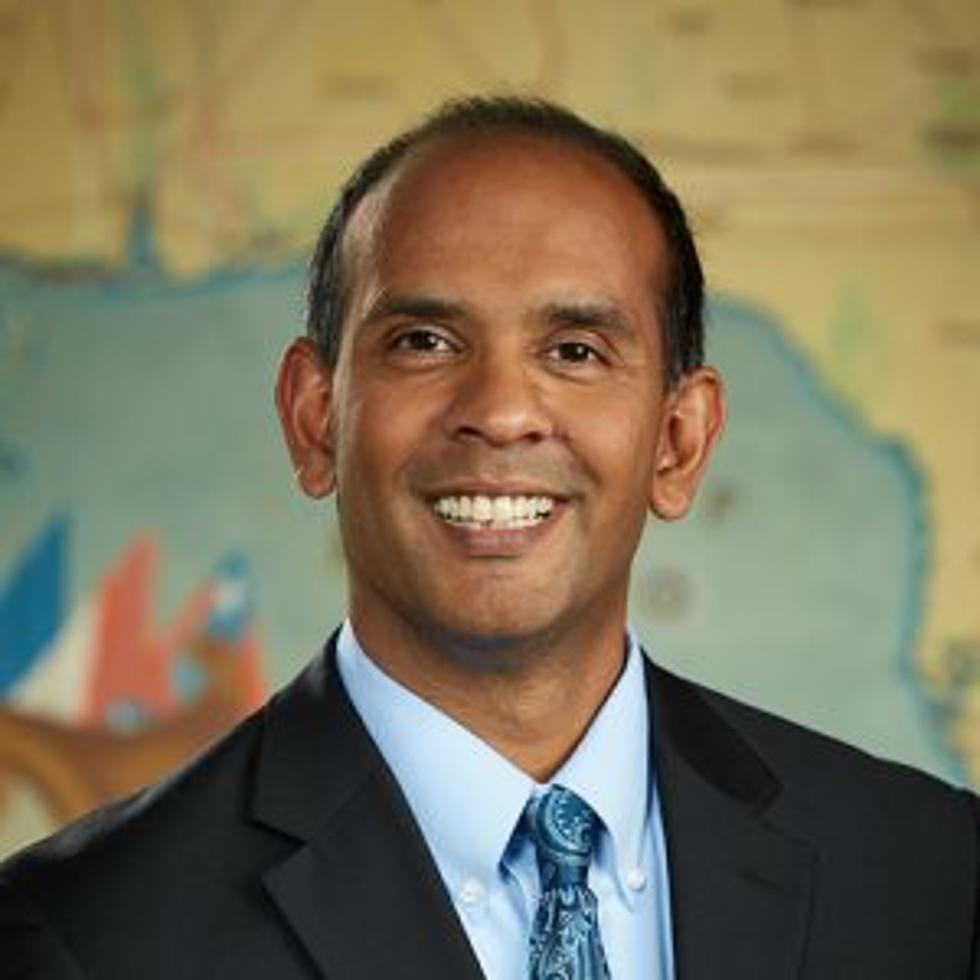 COVID 19 Economic Impact Not Going Away Soon
Birmingham Fed vice president and regional executive predicts long recovery
The economic impacts of the corona virus are extraordinary, as are the steps the Federal Reserve is taking to address them.
Anoop Mishra, Regional Executive for the Birmingham Branch of the Federal Reserve Bank of Atlanta, gave participants in a webinar sponsored by the Chamber of Commerce of West Alabama some perspectives on the crisis. Mishra told participants the Fed's response has been rapid and prospects for economic recovery are good but may take awhile.
"This is an unprecedented time for all of us. There is no secret playbook we have at the Fed to deal with such a pandemic," Mishra told his virtual audience.
"The Fed doesn't just tell people what to do. We listen to businesses and determine how we can help," he added.
Mishra reminded everyone of where the U.S. and Alabama was less that three months ago. In late February, the economy was in a good place amid low unemployment and roughly on-target inflation. America and Alabama was booming at record rates of growth.
Then along came the pandemic and we are now suffering a very different kind of economic shock that the country and world for that matter have never experienced.
It doesn't take much acumen to realize the financial impacts of COVID 19 to business and the economy have been substantial. A survey done by the Fed in Atlanta in April found few business experiencing no or minimal disruptions. The study of sales activity and business operations found the broad majority experiencing severe disruptions from the virus.
Based on new unemployment claims from the end of April and beginning of May, the overall unemployment rate is expected to increase further. Nationwide there are more than 33 million people out of work. That is Great Depression Era unemployment.
In Alabama, 19,452 unemployment compensation claims have been processed due to COVID-19 by the Alabama Department of Labor as of May 2nd. That is an average of just more than 2,100 per week. 1,137 of those claims were from Tuscaloosa County.
"What we are seeing is pretty consistent with what happens when an economy shuts down," said Mishra. "Just three months ago we had 3.7% unemployment in this country, a remarkable number not seen in more than 50 years." (2.7% unemployment in Alabama was a record for the state).
Mishra says there are a lot of things going on in the labor market right now beside layoffs.In the travel and hospitality industries we have seen significant layoffs. For other companies struggling to survive the Fed has seen pay cuts and furloughs. Most of the furloughs are temporary but others are not. The problem is these changes in the market place are not being fully captured. Experts are not sure how many of those jobs are coming back.
Due to uncertainty cutting across all sectors and all business types it is difficult to reach consensus on what the immediate and long term futures hold. The data the Fed is looking at has, "Kinda gone out the window" because things are changing so rapidly. Companies are unable to plan for the future.
Despite the economic growth we saw over the last three to four years, there were still significant numbers of households that were continuing to struggle. While we worry about the pandemic impact on businesses we cannot forget about the impact on individuals and families.
Just because states and cities are reopening doesn't mean we are in good shape. The corona virus is continuing to spread and that will make it difficult for the economy to stabilize and then recover. The virus will dictate the timeline for an economic rebound according to Fed Chair Jay Powell.
The Fed's key objectives are to prevent the economy from freezing up during the crisis and to position the U.S. for a post-crisis economic rebound. Making sure financial institutions and banks will not withdraw willingness to extend credit without concern for credit risk is a critical to a rebound.
Of upmost importance is to maintain a forward looking approach. Forget about the good times of three months ago and plan ahead, predict what could happen and what you want to happen and develop a plan of action to accomplish it. Decide what your recovery will look like.
Though there are some areas of business that have profited from the pandemic, like grocery stores and healthcare product producers, even they are not going to come out of this unaffected.
The most accepted model for recovery is based on two factors: (1) where significant testing and contact tracing for COVID 19 stands in August. (2) social distancing is being eased gradually and in stages. But the economy will not be back to "normal" until a vaccine is available at some point in 2021. That is when recovery will really take off.
Yet there is a caveat, if there is a second more virulent wave of the virus and testing continues to be slow, we could see financial, political and social instability next year.
At the end of the day this is a public health crisis that has created an economic crisis.
Enter your number to get our free mobile app