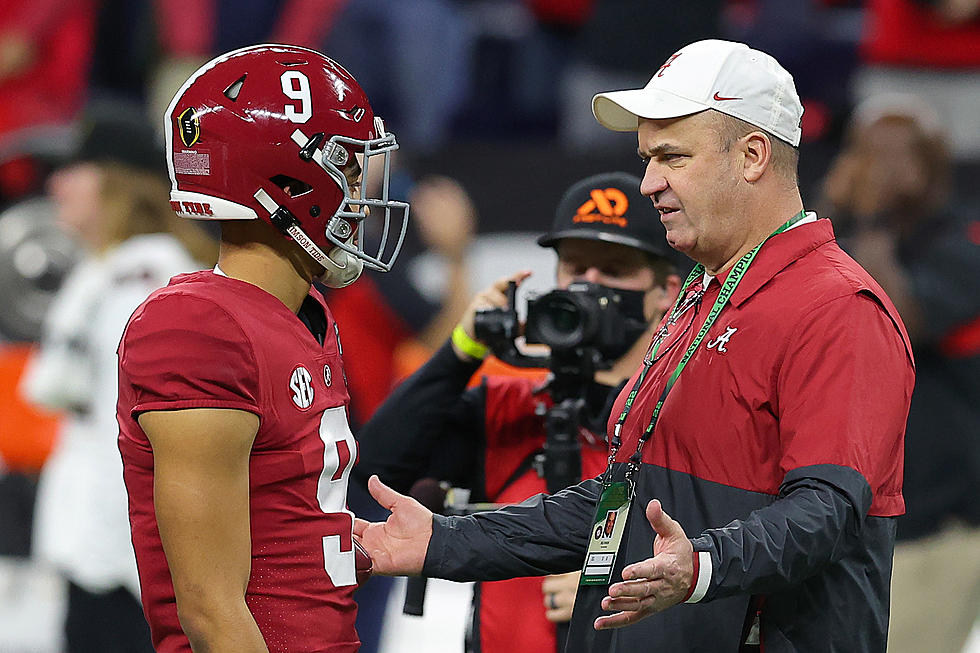 Alabama's Offensive Coordinator a Top Candidate For Two Power 5 Openings
Getty Images
The Alabama Crimson Tide is 3-0 through the first three weeks of the college football season. Things are rolling in Tuscaloosa, but that's not the case throughout college football.
Two Power 5 schools have already fired their head coaches after early season ineptitude.
Nebraska relieved Scott Frost of his coaching duties after starting the season 1-2 and losing to Northwestern and Georgia Southern. Arizona State terminated Herm Edwards before he could get to the locker room, who also started 1-2, after losing to Eastern Michigan.
With two vacancies so early in the college football season speculation runs rampant as to who might be taking over either program.
Alabama offensive coordinator Bill O'Brien is being reported as a primary candidate for both the Nebraska and the Arizona State job.
According to Bruce Feldman of The Athletic, O'Brien is one of the top three candidates to take over in Lincoln.
According to Pete Thamel of ESPN, O'Brien is one of the leading candidates for the Arizona State job.
The Alabama offensive coordinator has head coaching experience at both the college and professional levels. He spent two seasons coaching at Penn State before jumping to the NFL to take over the Houston Texans.
As a collegiate head coach O'Brien was 15-9 in two tumultuous seasons in Happy Valley. He was 52-48 in just over six seasons as a professional coach with the Texans but he won the AFC South four times before being fired.
In his first season as Alabama's offensive coordinator he led the Crimson Tide to the No. 8 offense in the nation, averaging 488 yards per game. Alabama had its first Heisman Trophy winning quarterback, won the SEC Championship and finished as national runners-up under O'Brien's tutelage.
Through three games in 2022 the Tide is averaging 480 yards per game, good enough for 27th in the nation. O'Brien's pedigree may be strong, but the Alabama fans haven't always been happy with his approach to calling a game. Whether it be a failure to run the ball in the redzone at Texas A&M in 2021 or lining up in the shotgun on 4th-and-1 at Texas in 2022 his philosophies have left Crimson Tide fans with the desire for more.
Perhaps the vacancies at Nebraska or Arizona State present a perfect scenario for O'Brien to move forward at the conclusion of the year, accept a new job and create a new offshoot to the Nick Saban tree.
Alabama vs Louisiana Monroe Week 3 2022
Alabama vs Texas Week 2 2022
Alabama vs Utah State Week 1 2022