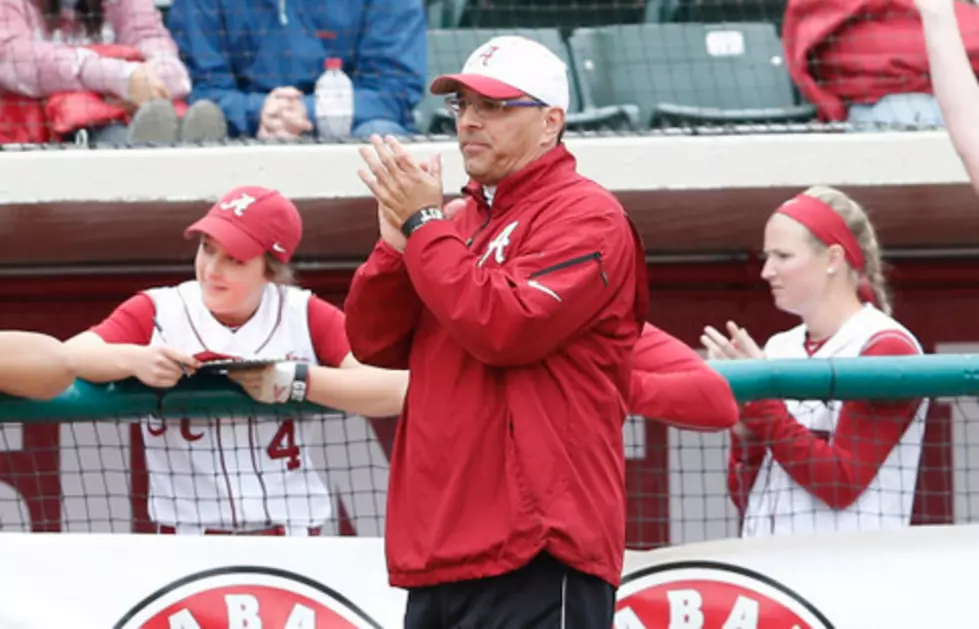 Alabama Softball Ranked Seventh in Preseason National Polls
Photo courtesy of Alabama Athletics
Alabama softball enters the 2017 season ranked No. 7 in the both the National Fastpitch Coaches Association (NFCA) and the USA Softball preseason polls, both released Tuesday.
The Crimson Tide has been ranked in the top 10 in every preseason poll since 2006 and has finished the season ranked in the top 10 every year since 2005. Following its 11th Women's College World Series appearance last season, Alabama finished the year ranked sixth in the NFCA poll and seventh in the USA Softball poll.
Alabama is one of nine SEC schools ranked in the preseason top 25, the most of any conference. Ranked SEC teams include Auburn (2/2), Florida (t4/3), LSU (t4/5), Alabama (7/7), Georgia (12/10), Tennessee (15/15), Missouri (17/19), Texas A&M (19/18) and Kentucky (20/20). South Carolina and Ole Miss are both receiving votes just outside the top 25.
Alabama is slated to play 17 games against six opponents ranked in the preseason top 25, including out-of-conference matchups against Louisiana-Lafayette (Feb. 17-19 – Lafayette, La.) and Washington (April 21-22 – Tuscaloosa, Ala.). In conference play, the Tide faces Missouri (March 31-April 2) and Tennessee (April 15-17) on the road while playing LSU (April 7-9) and Auburn (May 5-7) at home.
Alabama is 241-199 (.548) all-time against top-25 opponents, including a 78-52 (.600) mark over the last five seasons.
The Tide opens its 2017 season at the Kickin' Chicken Classic in Conway, S.C. on Feb. 10-12, facing Towson, Coastal Carolina and Youngstown State. Alabama's home opener will take place on Wednesday, Feb. 15 against South Alabama at 5 p.m. CT. Season tickets can be purchased online at rolltide.com/tickets or by calling the ticket office at (205) 348-BAMA.