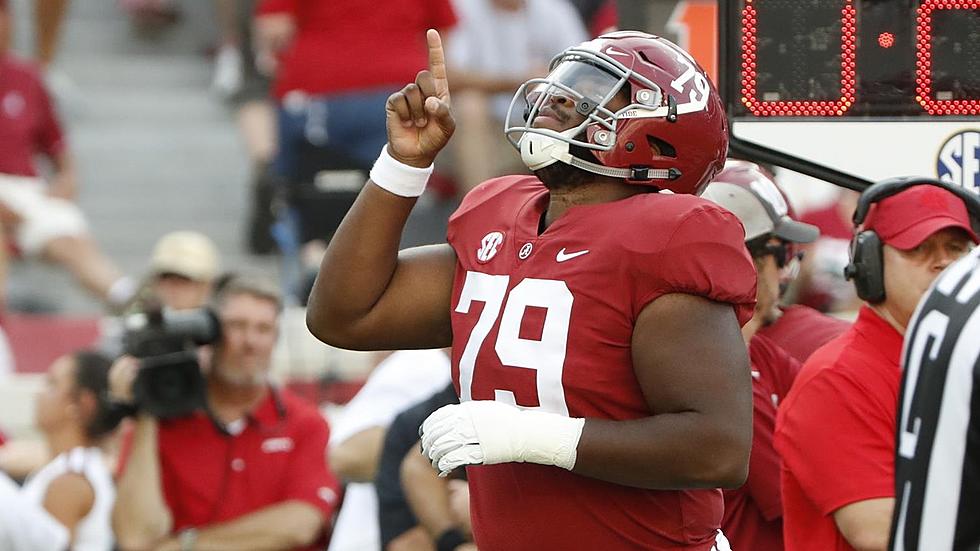 Alabama Shuffles Offensive Line, Game Time Decisions For Bama Defenders
Crimson Tide Photos / UA Athletics
The Alabama Crimson Tide is set to take on the Miami Hurricanes in the Chick-Fil-A Kickoff Classic in Mercedes Benz Stadium. The Crimson Tide returns just three starters from last season's national championship winning offense, making Saturday's starting lineup something of note.
The Alabama Crimson Tide is expected to start Evan Neal, Javion Cohen, Chris Owens, Emil Ekiyor and Kendall Randolph along the offensive line. However according to Ryan Fowler second string center Darrin Dalcourt was seen taking the majority of the snaps in warmups for the Crimson Tide.
The suspicion is that first string right tackle Kendall Randolph is not quite 100% after suffering a sprained ankle during fall camp. The Tide will likely use sixth-year senior Chris Owens to play at right tackle instead of freshman 5-star JC Latham if Randolph is unable to play. Owens has experience playing all five offensive line positions during his career, making him a strong candidate to start in the season opener.
According to Charlie Potter of BamaOnline Randolph is wearing jersey No. 85, a number he has worn often while playing a hybrid role between tight end and offensive tackle.
Additional observations include defensive lineman LaBryan Ray and defensive back DeMarcco Hellams have also been seen in uniform. Alabama head coach Nick Saban called them both game-time decisions during his Wednesday press conference.
Ray was slated on the Tide's second string defensive line but is expected to be one of several defensive lineman seeking to contribute. Hellams is listed as the Crimson Tide's starting free safety on the depth chart but given his health status Alabama fans could see Brian Branch in his place.
Alabama vs Miami Week 1 2021
The Alabama Crimson Tide went to Atlanta and beat Miami 44-13 in Mercedes Benz Stadium. Nick Saban is now unbeaten in season openers with Alabama.
Alabama vs Miami: 10 Things You Need To Know
No. 1 Alabama takes on No. 14 Miami on Saturday, Sept. 4 in Mercedes-Benz Stadium to open the season. Fans will be back in full force to celebrate the kickoff of the new year. Here's what you need to know about this weekend's game!
Alabama's Miami Week Monday Practice
The Crimson Tide practiced inside the Hank Crisp Indoor Practice Facility ahead of its Week 1 matchup with the Miami Hurricanes.