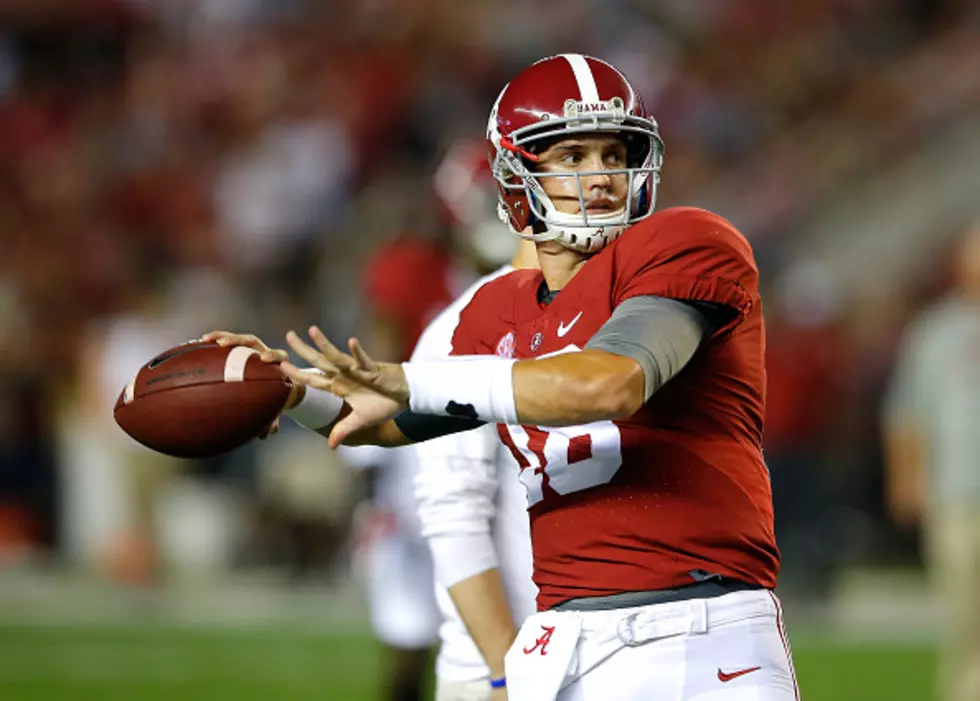 Alabama QB Battle Narrowed Down to Two Heading into USC Game
(Photo by Kevin C. Cox/Getty Images)
Five days before Alabama opens the 2016 season against USC, the quarterback position remains unsettled. The Crimson Tide practiced 24 times during the month of August, but Nick Saban isn't prepared to name a starter.
The head coach held his first press conference of the 2016 season on Monday, and while the competition at quarterback continues, he did narrow the race down to two players.
"We're sort of down to two guys here," Saban said. "Cooper Bateman and Blake Barnett are probably the two guys that we're getting ready to play in this game. And that's the way it's going to be for right now. We're going to try to continue to develop all of our guys."
There had been a lot of speculation that true freshman Jalen Hurts might get an opportunity to play early in the year, but that won't happen right away. Saban said the decision to focus on Bateman and Barnett came down to identifying the two players that gave Alabama the best chance to beat USC.
"We make this choice, we make this decision, it's with what's going to give us the best chance to win this game. But it's also about future development of our players. We want to play the guy that's the most ready, that gives us the best chance, but we also want to continue to develop guys that can compete at this position in the future."
You can listen to Saban's comments on the quarterback position from his Monday press conference in the video below.