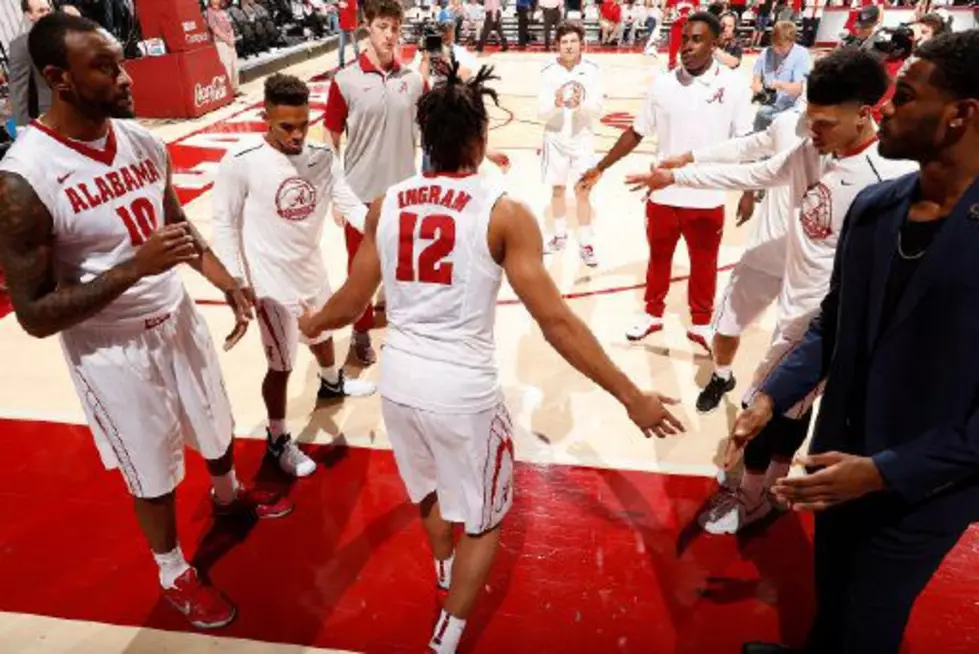 Alabama Basketball Included in ESPN's First Bracketology for 2018
Photo courtesy of Alabama Athletics
We might not be 24 hours into the college basketball offseason, but why not begin projections for next year's NCAA Tournament? 
Optimism will be as high as it's been in years in Tuscaloosa when Alabama enters Avery Johnson's third season. Many of the preseason top 25 lists coming out after last night's national championship game include the Crimson Tide, which is big news for a program that's appeared in the preseason AP poll just once in the past 10 seasons. You'd have to go all the way back to December of 2011 to find Alabama in any top 25 poll, which is also the last season the team made the NCAA Tournament.
So will next season end the drought for the Tide? The first ESPN Bracketology for the 2017-18 season is out - six months before practice even begins - and Alabama landed a spot in the field as a 10-seed. According to Joe Lunardi's first projection, the team will earn of the last four byes in the field.
Ask Bama fans now if they'd take any seed in next year's NCAA Tournament and you'd probably get some quick 'yes' answers. With the expectations taking shape, though, a 10-seed might be a bit disappointing for some people eight months from now.
It's way too early to be debating it extensively, but there's no question the next college basketball season in Tuscaloosa is setting up to be one of the best in years.