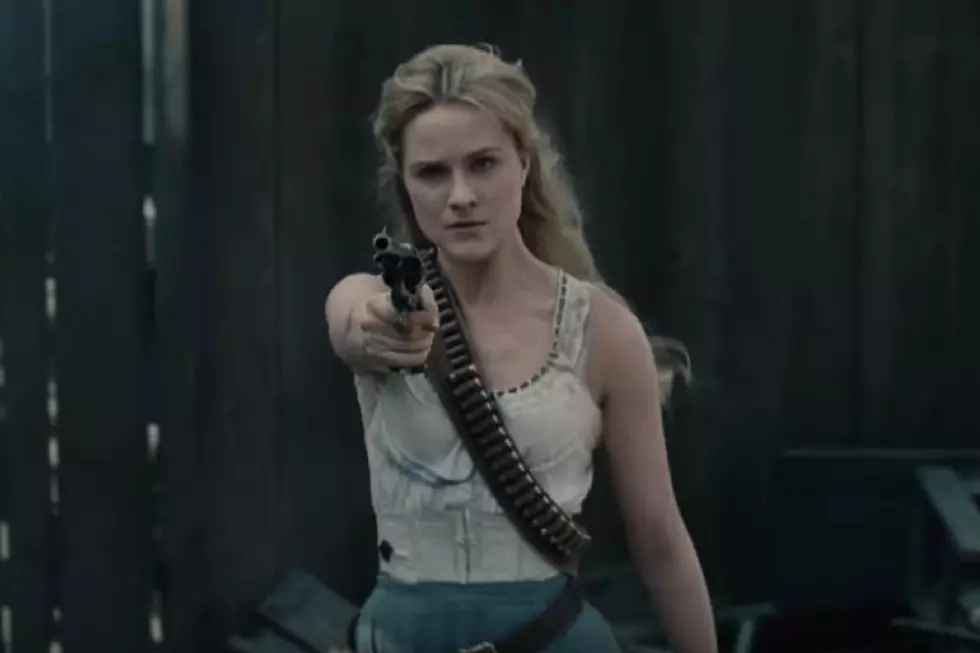 'Westworld' Renewed for a Third Season
HBO
Just over a week after its second season premiered, HBO announced on Tuesday (May 1) that Westworld has been renewed for a third season.
"It's been an extraordinary pleasure to work with the exceptionally talented Jonathan Nolan and Lisa Joy, as well as their gifted cast and crew," HBO Programming President Casey Bloys said in a statement. "From the inspired storytelling to the incredible visuals, we are so excited to see where the next chapter will take us."
Although only two episodes of the second season have been released thus far, the internet has been buzzing with fan theories, where the show is going this season, and what in the hell the door is. The sci-fi hit always has its viewers guessing, and usually picking their jaws up off the floor by the end of the season.
"I thought, OK, well, let's see how we ease back into this, you know? But they waste no time. I mean, we hit the ground running in a way that I don't think anybody saw coming," she admitted.
With how intense Season 2 is already, we can only imagine what Season 3 will be like.
'Westworld' Season 2, Episode 2 Photos