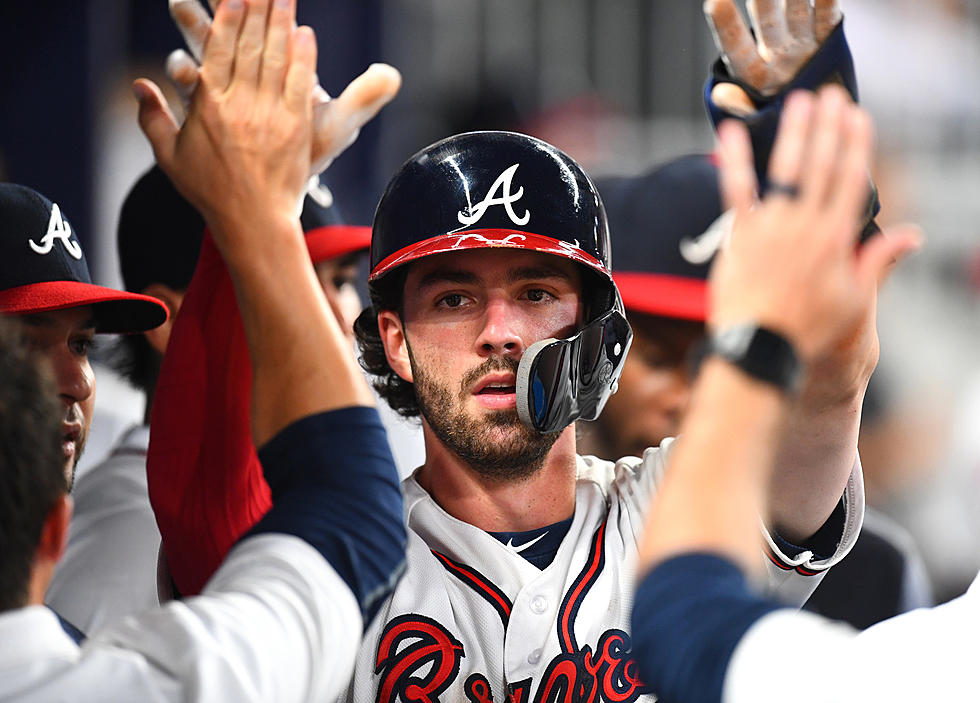 Tommy Paradise Was in the Crowd for the Braves! (Well, Kinda)
Scott Cunningham
Enter your number to get our free mobile app
So, 2020 has been a weird year overall, hasn't it?
One of the newest normals in life is watching sports without anyone being in the stands. And I'll admit, watching sports from home instead of actually being the stadium has been interesting. Without having the option to go to a game, my TV has become my best friend in terms of watching my Atlanta Falcons and Braves.
So, for those who don't know, I grew up an hour away from Atlanta, hence my love for the city's sports. We had season tickets to the Falcons and attended a few Braves games as well. My love for Atlanta is as big as my love for T-Town.
Imagine my surprise when last week, my mom sends me a text with a picture attachment. When I opened the attachment, it was a picture of me!
Well, not an actual picture of me per se, but a cutout of me!
Yes, that's right, Tommy Paradise was in two places at once!
And it wasn't just me; all three of the Paradise kids were in attendance! I have a little brother, Alejandro Paradise, and a little sister, Lola Paradise. Alejandro and I were in the same section, while Lola was by herself in another section.
The best part about the cutouts is that we get to stay for the whole season! Which raises a big question: Do all three of the Paradise kids get to go to Houston with the Braves for the National League Division Series?
Alabama Players in Major League Baseball