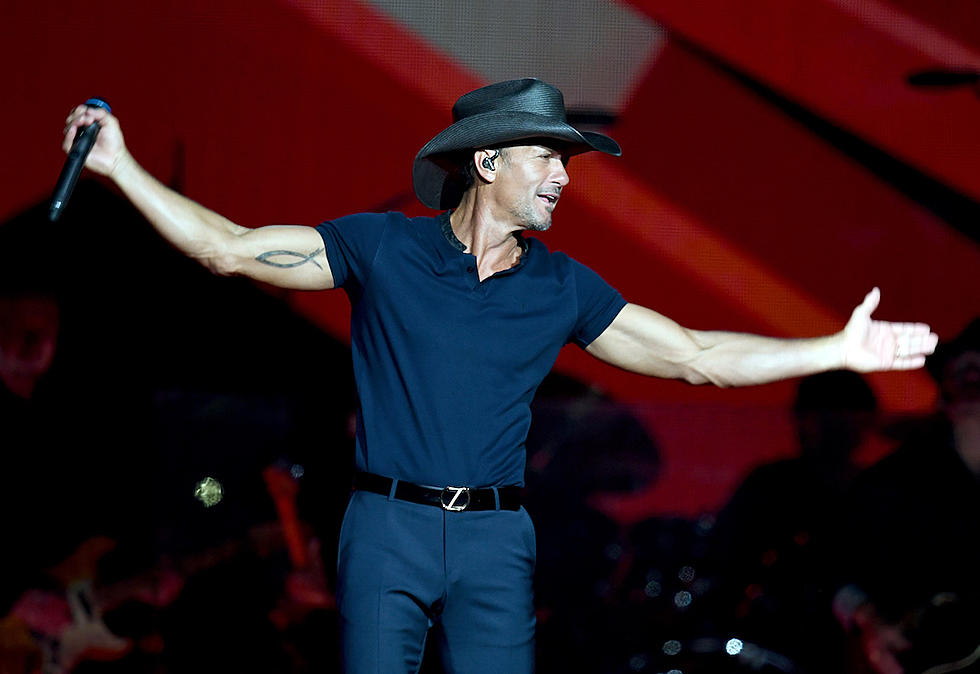 Tim McGraw Reveals Real Reason for His 'Love/Hate' Relationship With Working Out
Kevin Winter, Getty Images
Tim McGraw has a very strict workout regimen, whether he's on the road or at home. While it's easy to assume it's simply because he wants to live his healthiest lifestyle, McGraw revealed that's actually not the reason he does it. The truth? Donuts.
McGraw posted a side-by-side photo to Instagram on Aug. 10 explaining the whole thing. On the left is a photo of workout gear (a "love/hate relationship," he calls it). On the right, a photo of two donuts (both of which look delicious) and a glass of milk. One necessitates the other, he says.
McGraw's workout routine has become somewhat of a legend over the years, so much so that it intimidates other artists including Brantley Gilbert.
The Result of a Great Workout? This!
"I used to have nightmares about [McGraw] knocking on my bus door and telling me it's time to work out," confesses Gilbert. "I'm terrified of that sumbitch, him and Kenny [Chesney] both. … I'd go out there, work out with him about 30 minutes and he'd be out there for eight hours. If you cut that man, Tim McGraw, if you cut him he'll bleed chrome like dude on Terminator. I ain't never seen nothing like that in my life."
It was just announced the Soul2Soul Tour will air on Showtime in November, so many fans who are missing it live will get the next best thing. It will also feature behind-the-scenes footage and a glimpse into the artists' personal relationship. The duo are also working on a joint album for Sony that is slated to release later this year, featuring their most recent single, "Speak to a Girl."
You Think You Know Tim McGraw? Not Until You Watch This!