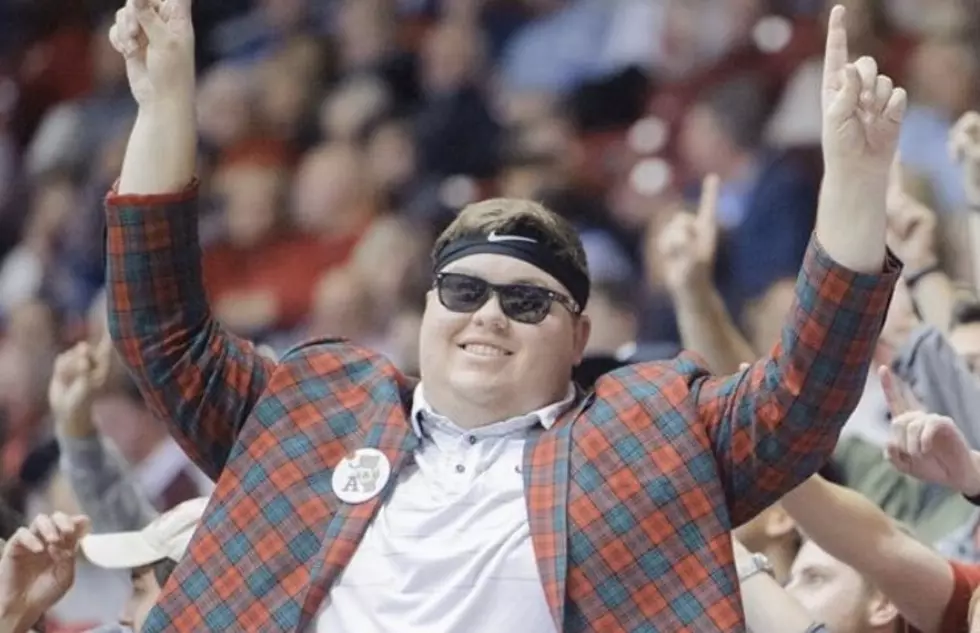 The Luke Ratliff Memorial Kickball Tournament
Photo Courtesy of @Roger_Hoover on Twitter
Ladies and gentlemen, get ready to rock and roll at the Luke Ratliff Memorial Kickball Tournament this upcoming weekend.
Luke's passion for sports was truly seen with the Alabama men's basketball team. Overall, he was an avid sports fan whose passion rubbed off on the entire SEC. To honor the passion he had, Ratliff's friend, Vinny, has organized the 1st Annual Luke Ratliff Classic. This kickball tournament will be held on April 24 at 1 p.m. at the University of Alabama Recreational Fields. To sign up, teams must consist of 8-11 players and pay the $50 entry fee. The tournament proceeds will be going to assist the Ratliff family.
Those participating in this event will help in honoring Luke's life and his passion for sports. From taking on the Crimson Chaos student section to following the basketball team during both the SEC tournament and March Madness tournament – he went on the ride of a lifetime.  That ride of a lifetime is not over for him, though. It will continue with his annual kickball tournament, but also with coach Nate Oats and the new upcoming roster of the Alabama men's basketball team and Crimson Chaos.
If you have any questions, please reach out to Vinny on Twitter at @conway_vinny
Alabama Basketball Players Who've Played in the NBA
Bama All Time Steals