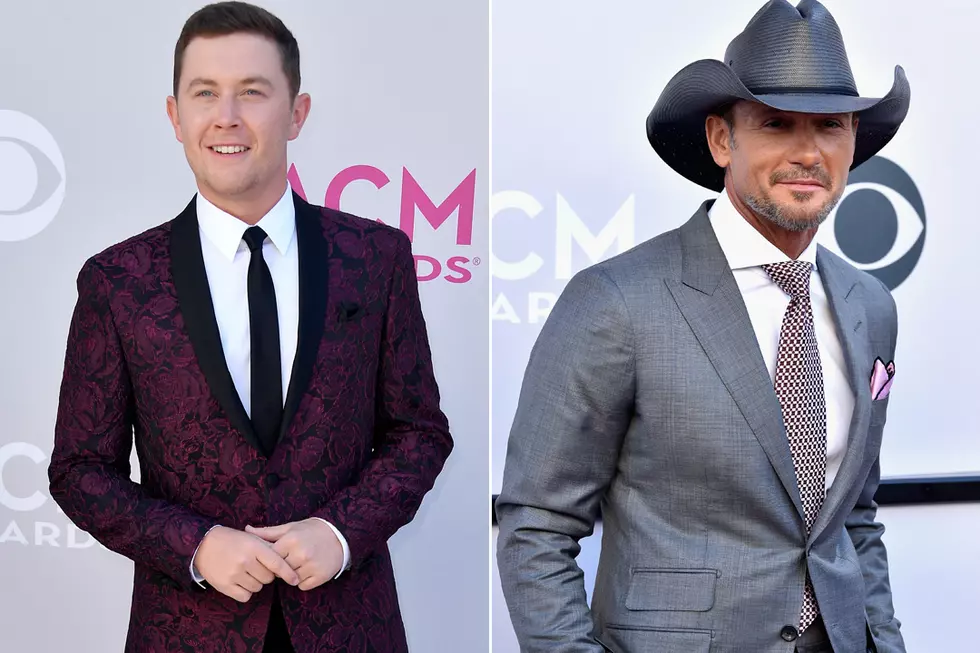 Scotty McCreery Thinks Tim McGraw Would Be a Good 'American Idol' Judge
Frazer Harrison, Getty Images
Scotty McCreery thinks Tim McGraw would make a great judge on the new season of American Idol, and his reason is personal.
McCreery has watched every season of American Idol since he won Season 10 in 2011, and he's excited for the first season on ABC. He'd love to see some past Idols come back — like maybe Carrie Underwood or Kelly Clarkson — in a mentor role. But it's McGraw whom he named as a great choice for judge.
"For my finale I had Tim McGraw come out and sing with me," the "Five More Minutes" singer tells Taste of Country. "I remember when we went back stage I was nervous as all get out ... First thing he said was, 'This is your show, not mine. We're gonna do it your way, tell me what you wanna sing.'"
"That was a pretty cool thing for a superstar to tell a 17-year-old kid," the 23-year-old relates. "I feel like he could put contestants at ease and help them through the format of the show."
Five Country Stars Rejected by American Idol
Fans may recall the pair singing McGraw's "Live Like You Were Dying" during the show's final week. McCreery would go on to win Season 10, besting Lauren Alaina.
The new season of American Idol is slated for January on ABC. So far Katy Perry is the only confirmed judge, but others like Lionel Richie and Keith Urban have been rumored to be in talks with the show. It's not clear who will host, or even if the series will continue to be filmed in Los Angeles.
American Idol spent 15 seasons on Fox before its unexpected return on ABC. McCreery, Underwood and Trent Harmon are the other country winners.
Scotty McCreery and 5 More Unforgettable American Idol Auditions