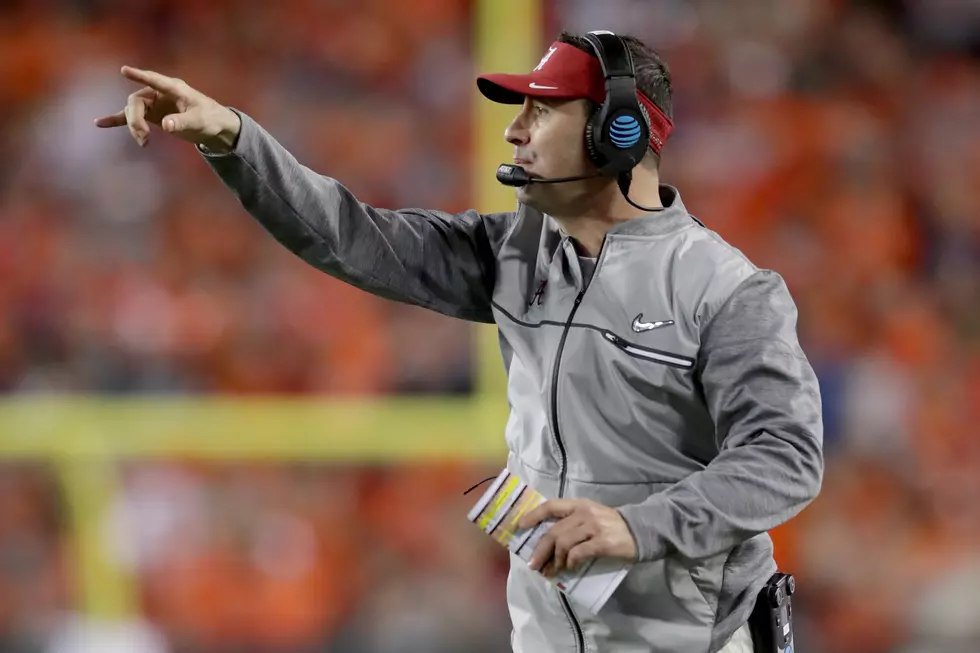 Reports: Steve Sarkisian To Be Named Texas Head Coach
Getty Images
As first reported by Horns247's Chip Brown Alabama offensive coordinator Steve Sarkisian, who is a former head coach at the University of Washington and USC, is expected per sources to be named the new head coach at the University of Texas.
Texas announced early on Saturday that coach Tom Herman would be released from the program as head coach. Texas and Herman have to work through a $15 million dollar buyout for the final 3 years of Herman's contract. Herman finished 32-18 at Texas finishing the 2020 season 7-3.
Sarkisian's name has been floated around several head coaching positions including Auburn. Sark's name is a hot commodity this season due to his success with Alabama's offense. The Tide is averaging 48.2 points per game and has multiple Heisman Trophy finalists including quarterback Mac Jones, running back Najee Harris, and wide receiver and front runner, Devonta Smith.
Sarkisian is still expected to coach in the National Championship game against Ohio State on January 11th. Tide 100.9 will update this story as more information becomes available.