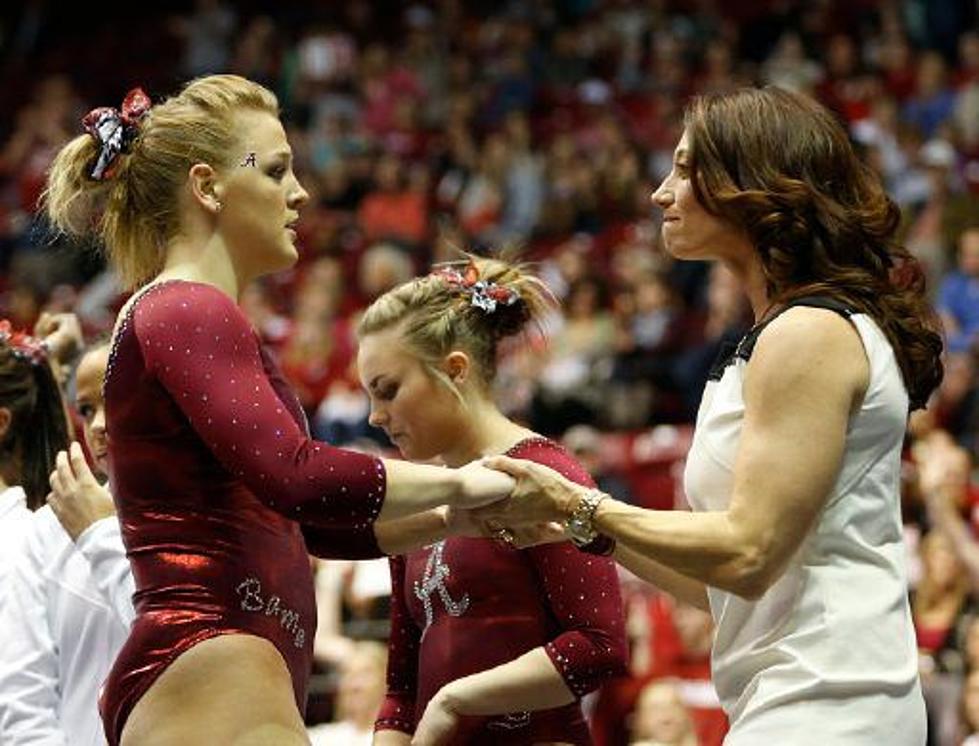 No. 6 Alabama Gymnastics Faces No. 17 Auburn on Friday
Photo courtesy of Alabama Athletics
The Alabama gymnastics team is ranked sixth in the nation again this week and will face its seventh top-20 team of the season on Friday, taking on No. 17 Auburn in Coleman Coliseum at 7:30 p.m. CT.
Oklahoma, LSU and Florida remain entrenched at the top of the rankings, sitting at first, second and third, respectively. UCLA moved up to No. 4 and Utah dropped to No. 5 this week. Boise State, Alabama's opponent on Feb. 24, checks in at No. 7, followed by Michigan, Kentucky and Georgia.
There are once again five Southeastern Conference teams in the top-10 nationally this week.
Alabama is in the top 10 on all four events this week, including fifth on the balance beam, sixth on the vault, seventh on the floor exercise and 10th on the uneven bars.
Junior Kiana Winston is eighth in the all-around, fourth on the floor exercise and fifth on the balance beam. Junior Nickie Guerrero is fourth and senior Aja Sims is 25th on the balance beam. Sims is also 16th on the floor exercise while senior Katie Bailey is 17th on the vault.
Alabama returns home to Coleman Coliseum to face in-state rival Auburn on Feb. 17. Tickets to the meet are available through the Alabama Ticket Office (205.348.2262) located in the lobby of Coleman Coliseum and online at RollTide.com.