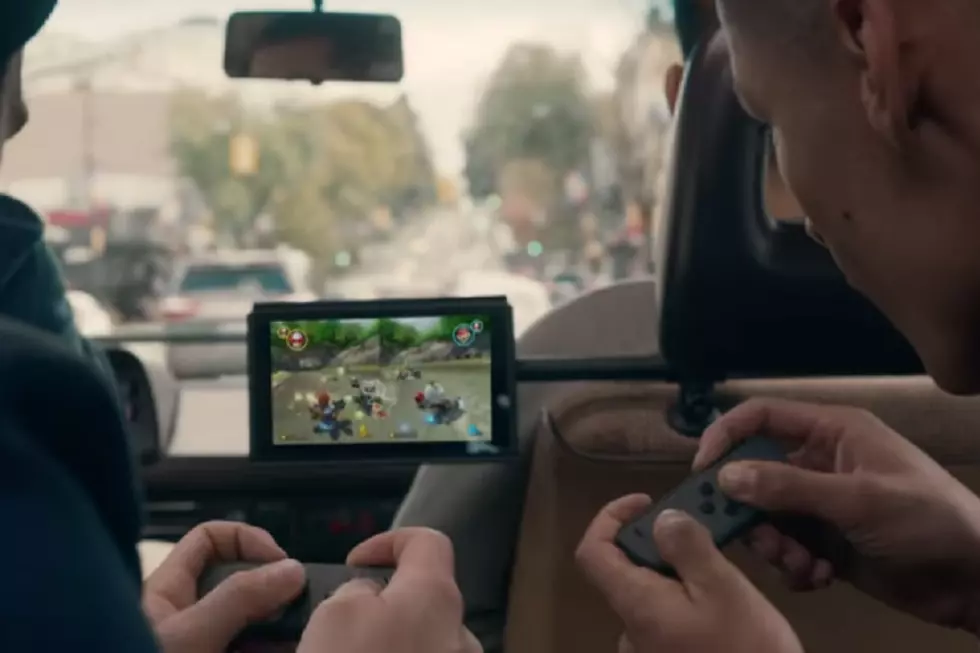 Nintendo Switches Things Up With Dynamic New Gaming Console
Nintendo
Scheduled to release in March 2017, the Nintendo Switch is a hybrid personal/home gaming console that boasts the ability to adapt to a player's lifestyle and environment thanks to a number of configuration capabilities: The small console can be plugged into a dock and broadcast onto a television screen, used as a portable handheld gaming system, and can be operated using either a traditional controller or two joysticks (called "joy-cons") that fasten into the sides of the console.
But wait, there's more! The Switch can also be configured to suit multi-player gaming and large group scenarios (Mario Kart party, anyone?), as well as provide players with the ability to seamlessly transition between stationary and on-the-go handheld gaming thanks to its portability.
Sound confusing? There's a lot to digest, but you can get an overview by watching Nintendo's teaser trailer above.
So far, a number of elite external software companies have agreed to develop games for the system, including EA (FIFA, Madden NFL), Capcom (Street Fighter, Resident Evil) and Ubisoft (Far Cry, Assassin's Creed), and it seems that the Switch will also feature iconic Nintendo properties like The Legend of Zelda and Super Mario.
Ready to make the Switch? Many gamers sure are... and some others, not so much. See some of Twitter's reactions to the mind-boggling new console, below:
Celebrities Who Have Voiced Animated Characters: