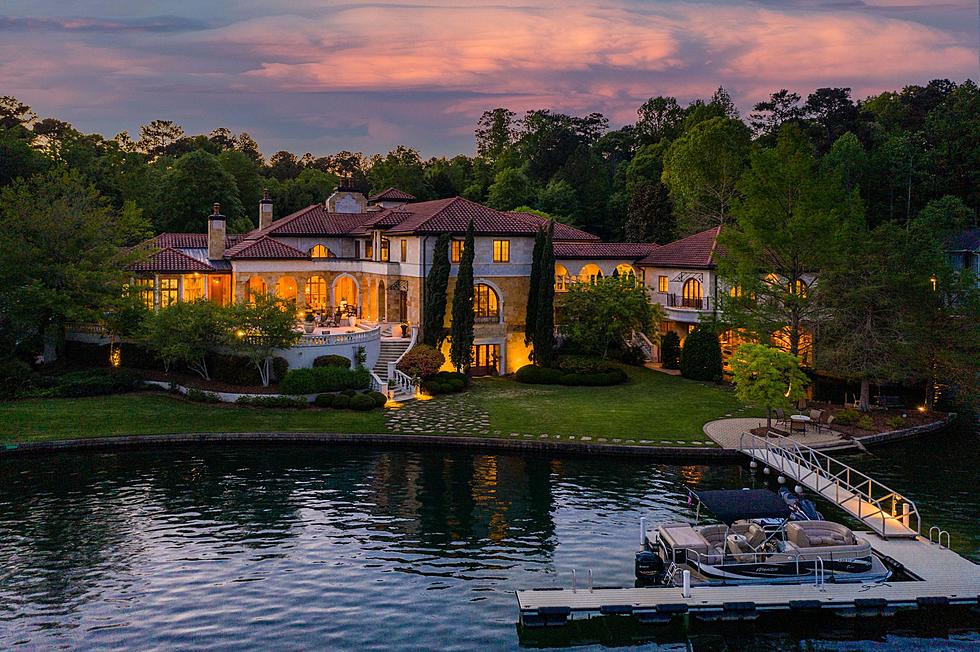 Look at this Massive Italian Villa on Alabama's Picturesque Lake Martin
India Davis Team, Lake Martin Realty
I just can't stop looking at this estate in Alexander City, Alabama. This massive Italian Villa sits on one of Alabama's prettiest lakes. Lake Martin crosses three different counties of Coosa, Elmore, and Tallapoosa.
Lake Martin also encompasses "more than 40,000-acres and over 800 miles of wooded shoreline  Lake Martin was created by the construction of Martin Dam on the Tallapoosa River" according to Sweet Home Alabama.
Every step in this home is dripping with luxury. The mix between the Italian flair and southern charm with Lake Martin being the backdrop is pretty breathtaking. Click here for the listing from the India Davis Team with Lake Martin Realty.
Just imagine waking up in Alabama but having the escape of a private Italian Villa located in prestigious Willow Point. I don't know about you but I sure can see myself and all my loved ones enjoying a lake cruise, a dip in the pool, and all that is missing is my Italian man.
This lake home is mixed with an Italian Villa is truly magnificent. Let's take a look.
Massive Italian Villa Adorns Alabama's Picturesque Lake Martin
Look at This Tricked Out Alabama Lake Martin Mansion Airbnb
Sneak-Peek at this Exquisite Lake Tuscaloosa Home
Glamorous Escape Awaits at this Smith Lake, Alabama Cottage