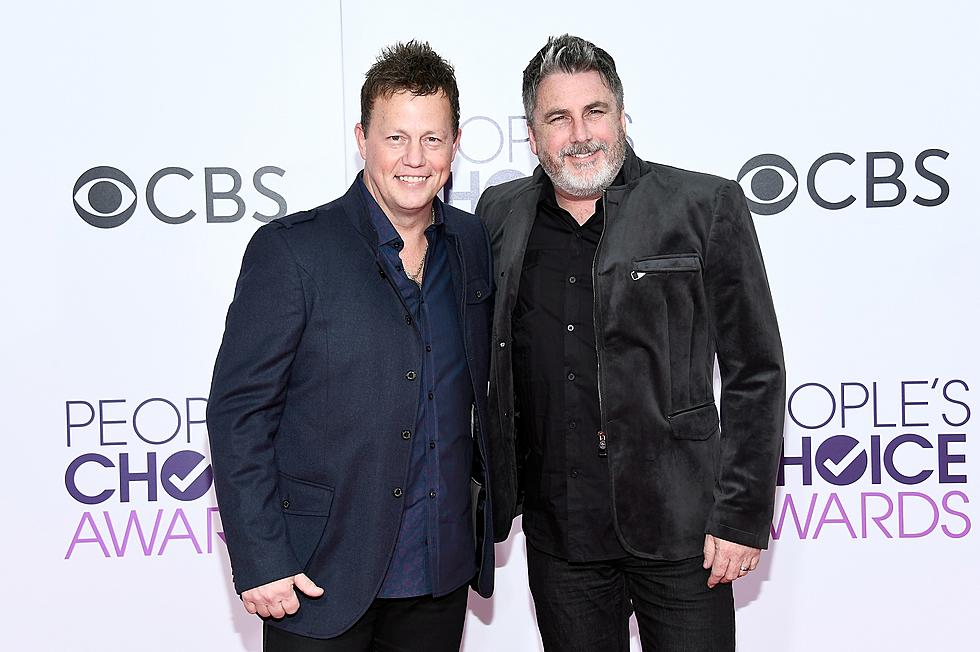 Lonestar Walk the Red Carpet at the 2017 People's Choice Awards [PICTURES]
Kevork Djansezian, Getty Images
Michael Britt and Dean Sams of Lonestar walked the red carpet at the 2017 People's Choice Awards on Wednesday night (Jan. 18). Both looked pulled together, yet casual: Sams wore black pants and a dark blue shirt and jacket, while Britt wore an all-black ensemble.
Lonestar are nominated for Favorite Country Group at the 43rd annual People's Choice Awards; it's the band's second time being nominated, but a win in 2017 would be their first. In 2016, Lonestar released their 10th studio album, Never Enders (the title track's music video premiered on The Boot).
"We always knew our fans were the best," says keyboardist Sams in a press release. "Our nomination for [a] People's Choice Award this year is something we are all very proud of. We've already won whether we get the award or not. A huge thanks to all our fans for making this happen."
The 2017 People's Choice Awards are set to air on Jan. 18 on CBS at 9PM ET; actor Joel McHale will host.