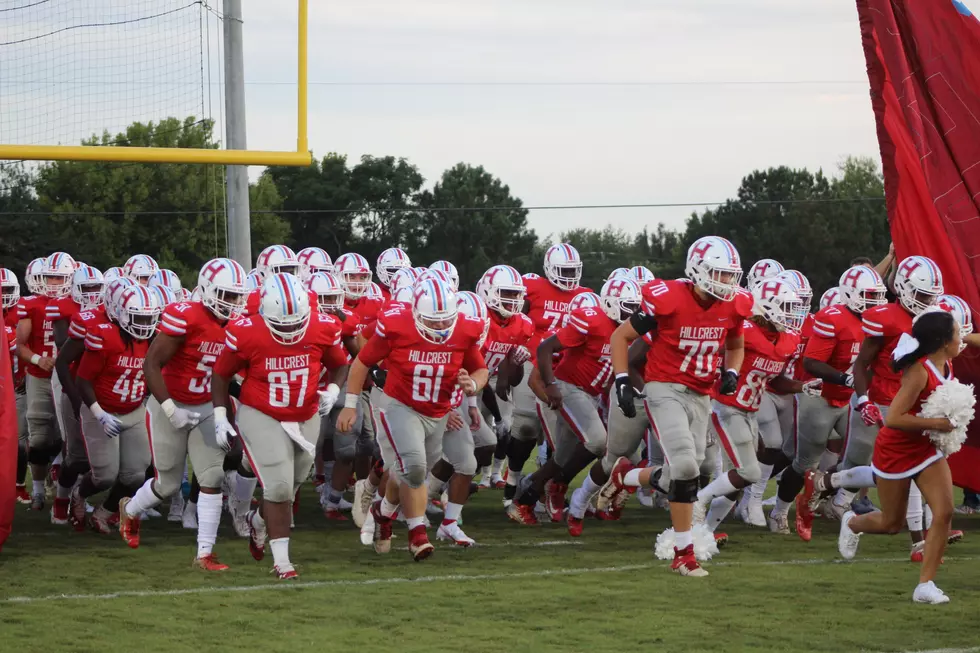 Last-Second Heroics Clinches 27-20 Victory for Hillcrest
(James Benedetto)
Hillcrest's seventh-straight win over crosstown rival Tuscaloosa County came down to a last-second touchdown from their third-string running back.
With five seconds left to go in the game, Patriots senior Tyler Smith broke through the defensive line with just the Tuscaloosa County safety to beat to get to the endzone.
"I'm too close not to get in with [the game] on the line," Smith said. "The defense kept us in the game the whole time, I had to repay them."
As the Wildcats' defender desperately tried to bring Smith down, the senior dove over the top of the defender landing in the endzone.
Smith had just seven carries in the game, totaling 49 yards and the game-winning touchdown. The Tuscaloosa native saw more than half of his carries in the second half after rotating in behind Hillcrest's other two running backs, Marcus Watkins and Jamarian Johnson.
"I think he's in the mindset right now that whenever he gets a shot call, he's gonna make the absolute most of it," Hillcrest head coach Sam Adams said. "The last run right there, he was moving at a different speed than the other 21 players on the field, ended up in a one-on-one situation with a safety on the goal line and left no doubt. I'm really proud of that kid."
Adams said that in the Patriots last game against Homewood, Smith was once again the third guy in rotation to get carries in the offense. However, when Hillcrest needs a downhill run or a good pass blocker, Smith gets the nod.
As Patriot fans cheered in the parking lot and honked their horns on Patriot Parkway, they will have Smith to thank.
"It means you get to wear the 'H' around your chest all around the city and knowing you are the big dogs in the city and everybody respect that because you won it fair and square," Smith said.
Enter your number to get our free mobile app