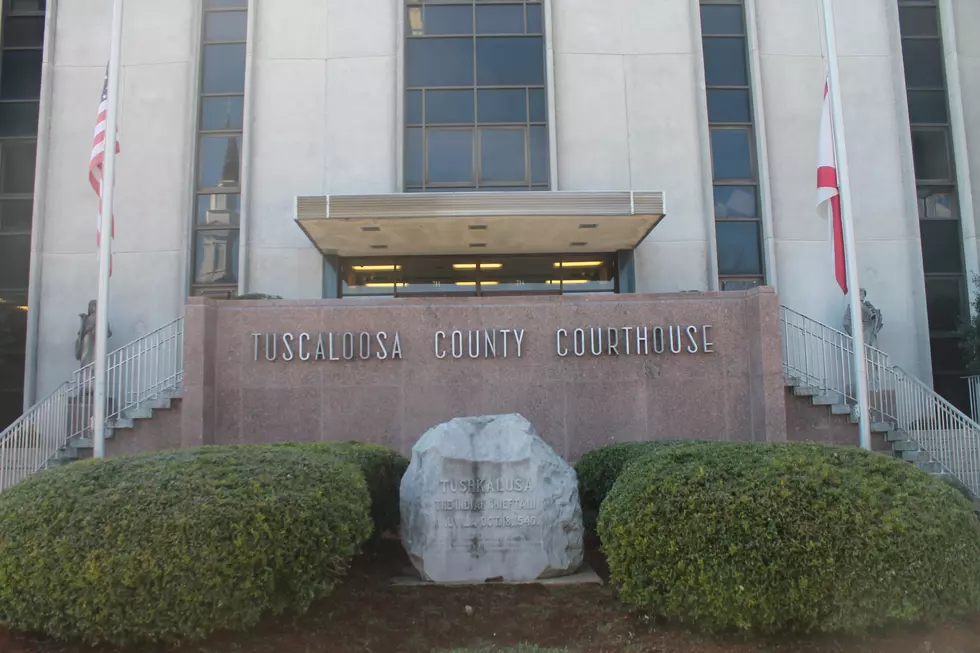 Woman Sues City of Tuscaloosa Over Alleged Nerve Damage Caused by 2021 Arrest
(Stephen Dethrage, Townsquare Media)
A woman has filed a civil rights lawsuit against the city of Tuscaloosa and three law enforcement officers over a January 2021 arrest she claims was unnecessary and abusive.
In a lawsuit filed Thursday, the 45-year-old plaintiff said she was entering a local business in late January 2021 to retrieve a purse she'd left there. According to the suit, she was a student at the University of Alabama at the time.
For reasons not outlined in the lawsuit, Tuscaloosa Police officers were dispatched to the business and allegedly arrested the woman for criminal trespassing.
"During the arrest and subsequent confinement, the defendants jointly physically abused [the woman] and used excessive force by tightening the handcuffs on [her] and maintaining the pressure on [her] wrist for more than eight hours causing injuries, permanent scarring and nerve damage to her wrist."
The plaintiff claims the officers acted "maliciously and sadistically for the very
purpose of causing harm" and "out of irritation with [the woman]," by further tightening the cuffs after she complained they were hurting her after they were first put on.
The plaintiff says she was not resisting arrest, was not armed or trying to flee, and that the tightness of her handcuffs caused "severe and permanent" damage.
The woman named three law enforcement officers directly in the lawsuit, but it was not immediately clear if they were Tuscaloosa Police Officers or detention officers at the Tuscaloosa County Jail, which is run and staffed by the Tuscaloosa County Sheriff's Office, not the city's police department.
Neither the plaintiff nor the officers allegedly involved will be identified by name in this report.
The woman filed a four-count lawsuit, first accusing the three law enforcement officers involved of assault and battery, then of violating 42 U.S. Code § 1983. The third count accuses the city of civil rights violations as a municipality and a fourth count was filed against any unknown parties who took part in her arrest two years ago.
She is seeking $100,000 for the first count of the lawsuit, $175,000 for the second count and punitive damages determined by a jury for counts three and four
The Tuscaloosa Police Department declined to provide comment for this article, as city staff generally does not comment on active litigation.
The case will be heard by Tuscaloosa County Circuit Court Judge James Roberts.
Top Stories from the Tuscaloosa Thread (1/9 - 1/16)
20 of the Top Stories published by the Tuscaloosa Thread during the week of January 2nd, 2023.