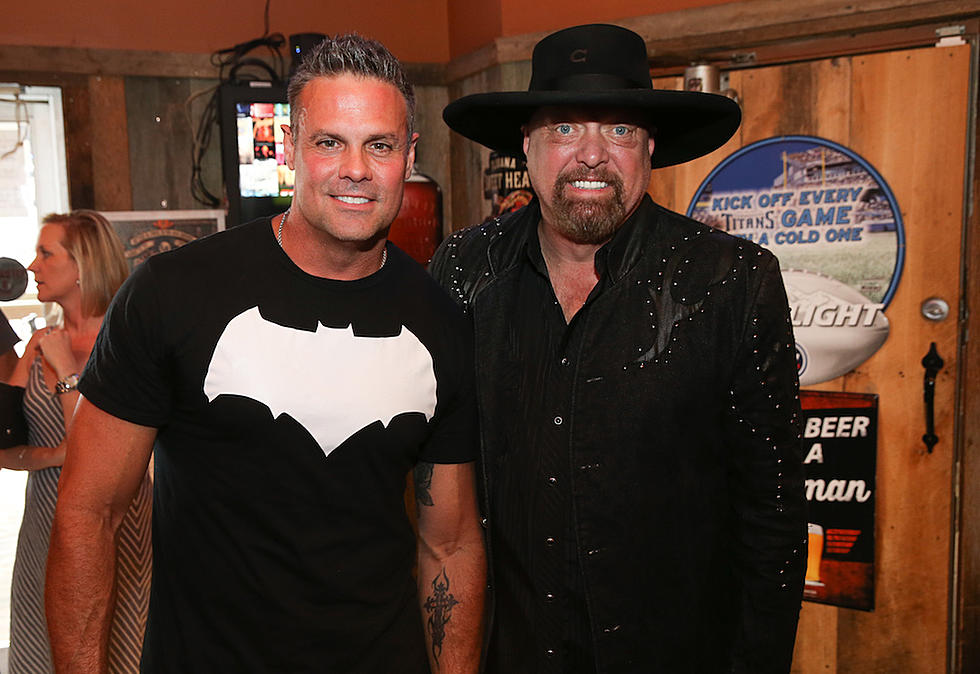 Eddie Montgomery Says Hearing Himself on the Radio for the First Time Blew His Mind
Terry Wyatt, Getty Images
While the duo's career certainly saw its share of sadness, Montgomery Gentry had plenty of happy moments to celebrate along the way as well. One such memory is the first time Gentry and Montgomery heard their breakout debut hit, "Hillbilly Shoes," on the radio. Read on to learn why, even though he doesn't necessarily like listening to the sound of his voice, Montgomery couldn't believe it the first time he heard himself sing on country radio.
T-Roy actually heard our song, "Hillbilly Shoes," on the radio before I got to hear it. He was in Texas visiting his mother-in-law and father-in-law, and he heard it on the radio.
Once I did hear it -- I've never liked hearing myself sing, but still, it kind of freaks you out, especially when you come on after a song that's by someone like Keith Whitley or George Jones or George Strait. It's like, "Damn, man, I'm right there with them?! I can't believe this." It's unreal.
It's like being onstage, when you don't know what's gonna happen until you get up there, and then once you're up there, if you've got all your friends singing your song back to you louder than you're singing it, it freaks you out. It blows your mind.
Montgomery Gentry Through the Years: 15 Memorable Moments