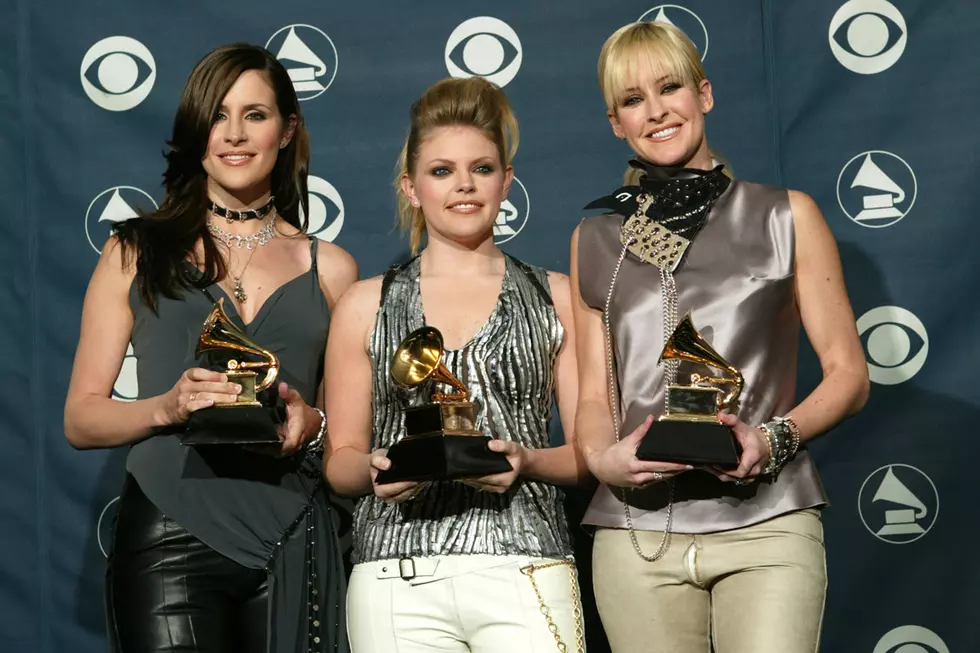 No. 11: The Dixie Chicks – Country's Most Powerful Women of All Time
Scott Gries, Getty Images
It's impossible to ignore the heavy influence the Dixie Chicks have had on today's country music women. The multi-faceted trio from Texas were a dominant act in the late '90s and early 2000s, and their resume is more than long enough to merit inclusion on this list of country music's most powerful females.
Conversations about the No. 11 artist on our Country Music's 30 Most Powerful Women list usually start and end with Natalie Maines and company's descent, which is an injustice to the three great studio albums they crafted and delivered between 1998 and 2002. Grammy Awards, ACMs, and CMA Entertainer of the Year trophy and massive touring numbers made them bonafide superstars.
One could argue there hasn't been a country female artist as strong as the Dixie Chicks since 2002. What truly set them apart was the musicianship and their unbreakable bond. Not for a moment did Emily Robison or Martie Maguire suggest they'd be anything but true to Maines after she said she was ashamed President Bush was from Texas. It cost them a wonderful commercial career, but thankfully the music stays alive forever.
Female Trailblazers Who Are Changing Modern Country Music
Watch: Country Women Well-Represented in 2017 Taste of Country RISERS