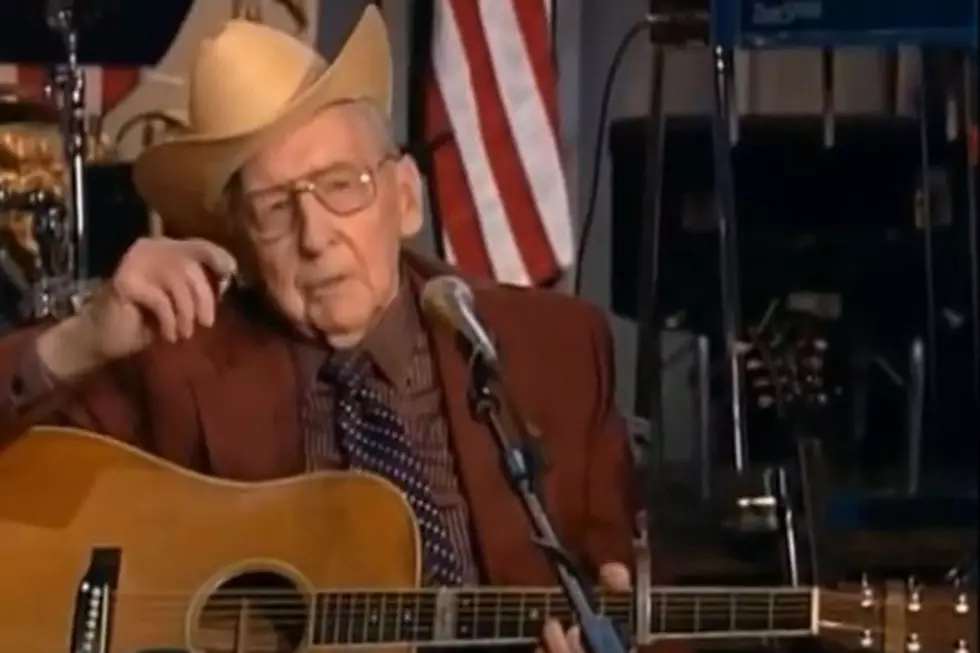 Bluegrass Legend Curly Seckler Dies at 98
James Stiltner, YouTube
Bluegrass legend Curly Seckler died on Dec. 27. He was 98.
The multi-instrumentalist and tenor singer was inducted into the Bluegrass Hall of Fame in 2004 as well as the North Carolina Music Hall of Fame. He is known for his work with several influential bluegrass acts including Flatt and Scruggs, Mac Wiseman, Jim and Jesse McReynolds and the Stanley Brothers.
Born John Ray Seckler on Dec. 25, 1919, he was given the nickname of "Curly" at an early age. Seckler was the fourth of eight children born to Calvin and Carrie Seckler on a farm near China Grove, N.C.
Seckler took to music as a child and formed a band in 1935 with his brothers. Called the Yodeling Rangers, the band was featured on a radio program shortly after in North Carolina. In 1939 his music career was cemented when Charlie Monroe recruited him to sing harmony in his group the Kentucky Partners shortly after the breakup of the Monroe Brothers.
He then joined Flatt and Scruggs' Foggy Mountain Boys in 1949 where he took part in the recording of over 130 songs for the band including their popular hits "Roll in My Sweet Baby's Arms," "Salty Dog Blues" and "I'll Go Stepping Too." He co-wrote many songs including "That Old Book of Mine" and "No Mother or Dad," recorded by Flatt and Scruggs. He'd go on to record his own solo album, Curly Seckler Sings Again, in 1971 and continued to record music long after his retirement in 1994. His final album, Bluegrass, Don't You Know, was released in 2006. Seckler's influence lives on in artists like Marty Stuart, who for many years looked to Seckler as a mentor.
"Curly Seckler is one of the most beloved and revered of all the first generation country and bluegrass music pioneers," Stuart says in Seckler's biography, Foggy Mountain Troubadour.
Scroll through the photos below to look back on the lives and careers of all of the country artists who have died in 2017: