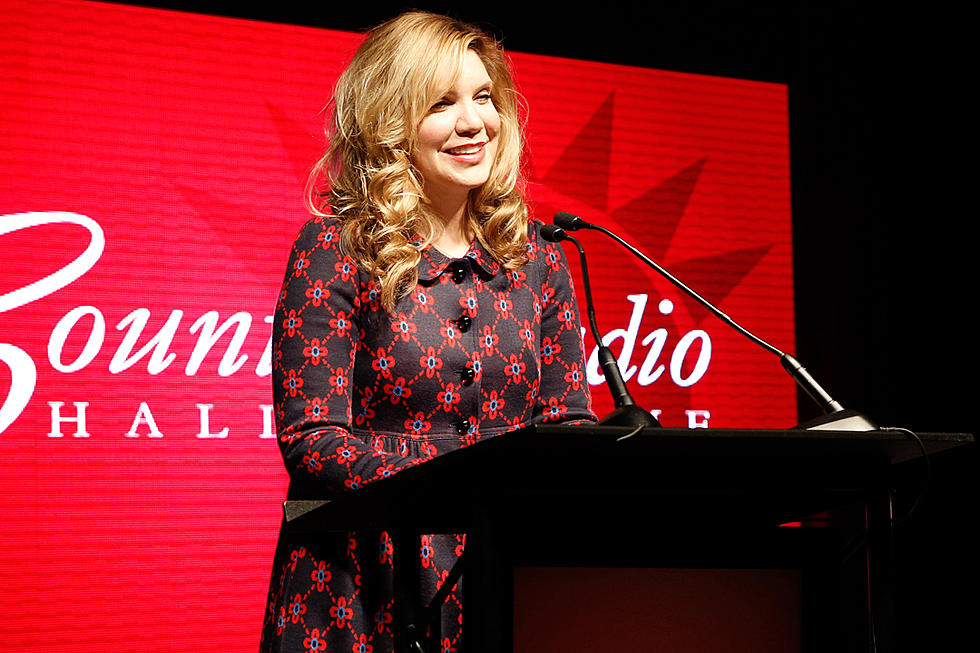 No. 16: Alison Krauss – Country's Most Powerful Women of All Time
Terry Wyatt, Getty Images
Alison Krauss is the most-awarded female artist in the history of the Grammy Awards, and that fact alone would be enough to land her on any list of country music's most powerful women.
But there's far more to Krauss than that. The singer, instrumentalist and producer is very rare among bluegrass performers for her impact in mainstream country music and beyond. Instead of letting the style of music she loves relegate her to also-ran status commercially, Krauss has consistently found ways to bring her music to a wider audience through collaborations, and has been one of the most successful bluegrass acts commercially as a result.
Krauss began as a child fiddle prodigy, and although she plays piano and mandolin, the fiddle is still the instrument with which she is most associated. She began her career with an emphasis on her instrumental ability, but today is just as widely celebrated for the purity of her soft soprano voice, which has become the signature sound of the records she makes both as a solo artist and with her band, Alison Krauss and Union Station.
Krauss made her recording debut at age 16 in 1987 with a solo album titled Too Late to Cry. She has continued to record both solo and with Union Station over the years. She received her first Grammy in 1990 for I've Got That Old Feeling, her second solo album. She's gone on to win 27 Grammys out of 42 nominations, making her the most-awarded Grammy female and tied for the second-most-awarded Grammys artist in history.
She scored a No. 1 hit in 2000 with Kenny Rogers and Billy Dean on "Buy Me a Rose," and contributed extensively to the O Brother, Where Art Thou? soundtrack that year, which drew more mainstream attention to bluegrass than the genre had enjoyed in years. That won a Grammy for Album of the Year. Krauss also collaborated with Brad Paisley on "Whiskey Lullaby" in 2004, which won a CMA Award for Song of the Year, and with Led Zeppelin singer Robert Plant on an Americana album titled Raising Sand in 2007 that won five Grammy awards.
Those loft accomplishments are just part of the story for Krauss, who's also a Grand Ol Opry member and almost certainly on track for inclusion in the Country Music Hall of Fame. She's an essential name on the list of the most powerful women in country music, and if she had focused more on commercial music over the course of her career, she might rank even higher than No. 16.
Female Trailblazers Who Are Changing Modern Country Music
Watch: Country Women Well-Represented in 2017 Taste of Country RISERS