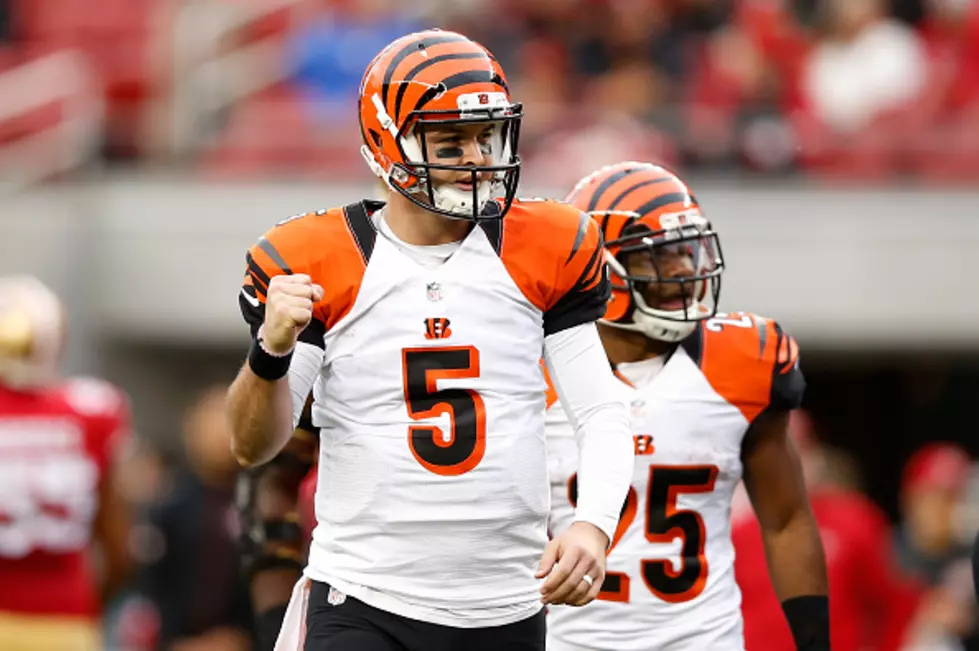 AJ McCarron Becomes Unrestricted Free Agent After Winning Grievance Against Bengals
Getty Images
Former Alabama quarterback AJ McCarron will get the opportunity to lead an NFL team after an arbitrator ruled in his favor Wednesday afternoon.
The Bengals back-up quarterback will immediately become an unrestricted free agent and can be signed by any team.
The issue dated back to the shoulder injury he suffered with Cincinnati in 2014. The team put him on the non-football injury list at the start of the season and wasn't active to play until December. That prevented him from accruing a year towards free agency and made him a restricted free agent this offseason. This ruling gives him that year back and makes him free for any other team.
Wherever he lands, McCarron will finally get the chance to see if he can lead a team. Fans got flashes of that in 2015 when he led the Bengals into the playoffs and had them in position to win their first postseason game in decades before the team collapsed and gave the game to the Steelers.