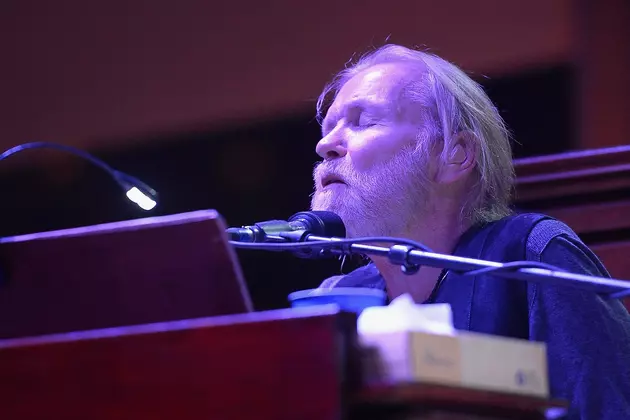 2017 CMT Music Awards to Include Gregg Allman Tribute
Gustavo Caballero, Getty Images for SOBEWFF®
In a statement, CMT President Brian Philips says that Allman -- a solo artist and one of the founding members of the Allman Brothers Band -- "helped create the bedrock foundation of modern Southern music." Philips explains that the tribute performance is coming together because, following Allman's death on Saturday (May 27), artists began inquiring about honoring him during the awards show.
"This tribute will celebrate Gregg Allman's soul, charisma and enduring artistry," Philips says.
Country Artists Pay Tribute to Gregg Allman
Per a statement on Allman's official website, Allman "passed away peacefully at his home in Savannah, Ga." His funeral is scheduled for Saturday (June 3) in Macon; the funeral and burial services will be private, but fans are invited to line the funeral procession route to pay their respects.
"Gregg struggled with many health issues over the past several years. During that time, Gregg considered being on the road playing music with his brothers and solo band for his beloved fans, essential medicine for his soul," the statement on Allman's website reads. "Playing music lifted him up and kept him going during the toughest of times."
Ranking the Allman Brothers' Albums